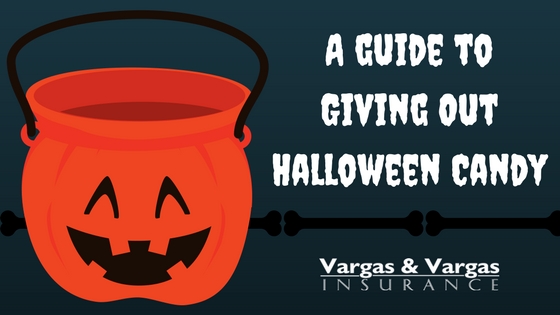 There's no doubt about it – Halloween is right around the corner. No doubt you've noticed the huge displays of decorations, costumes, and candy in your favorite stores. If you're planning to get in the spooky spirit and pass out candy to trick-or-treaters this year, here are some tips to make sure that you are one of the 'cool houses' on the block:
Let trick-or-treaters know that they should come to your home for candy on Halloween night. This should be done by decorating your home (it doesn't have to be extravagant) and by leaving the porch light on.
Kids love when they are recognized, so do yourself a favor and brush up on this year's most popular costumes, including Marvel and DC superheroes, Disney princesses, and more.
Only give out candy that is sealed in its original packaging. While it is a nice thought to give kids homemade treats, most parents won't allow their kids to eat these kinds of treats from strangers.
Your trick-or-treaters will be looking for sugar, so don't disappoint by handing out pencils (or worse – toothbrushes). If you want to give something like a pencil or small toy, do so alongside a piece of candy.
If you don't want to be bothered by your doorbell all night long (and you don't mind missing all the cute costumes), you may choose to put out a small bowl of candy. It's best to put out less and refill often so that latecomers aren't disappointed by an empty bowl.
Before the big day, make sure that your home is ready for any 'trick' with the right Massachusetts home insurance policy from Vargas and Vargas Insurance Agency. One quick call to 617-298-0655 will help you ensure that no ghouls, goblins, or poltergeists get the best of you this Halloween.