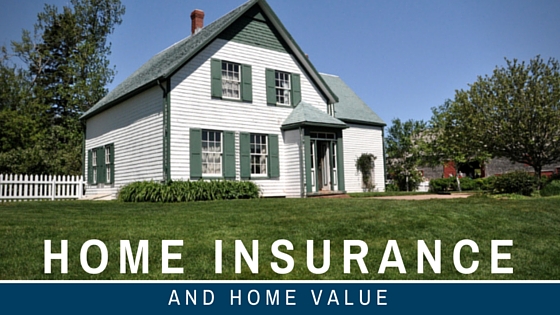 Here at Vargas and Vargas Insurance Agency, we are always happy to answer questions from our customers. We have been in business for many years, and have answered a lot of questions. One of the questions that we get asked most often is "Why should I insure my home for more than it's worth?"
While it may seem counterintuitive at first, there are actually several good reasons why your insurance is set at such a high level.
First, consider the purpose of your Massachusetts home insurance policy. You get a home insurance policy so that you are covered – even in the direst situation. If your home was ever deemed a total loss, your home insurance would be there to protect you, and it would cover the cost of rebuilding – assuming you have enough coverage. It's important to realize that the cost to rebuild your home is rarely the same as its market price – often the rebuilding cost is much higher, and that's the number you need to consider when choosing a home insurance coverage level.
In addition to covering the cost to rebuild your home in the case of a total loss, your insurance should also include enough coverage to clear out debris and damage before the rebuilding begins. This is a costly process, and it's certainly not something that you want to pay for out of pocket – so it's included in your insurance coverage.
And that's not all – your home insurance also covers all of your belongings. So in addition to paying for the cleanup and rebuilding if there is a total loss, your home insurance will reimburse you for either the replacement cost or actual cash value of your destroyed property.
So remember, you should be insuring your home with the cleanup and rebuilding costs in mind, plus the value of all of the property within. Your insurance provider's coverage recommendation may be very different than the home's market value, but that is totally normal – your insurance provider is just making sure that you will be fully covered, even in the worst case scenario. If you aren't fully covered in the case of a total loss, you could find yourself paying for some of the repairs out of pocket, and that can get very expensive very quickly.
One thing that's important to consider is that the replacement cost of your home is not a static number. As the price of things like building materials and labor change, so too does your home's replacement cost. That's one of the reasons why it's so important to have a Massachusetts home insurance expert review your policy annually to ensure that it's up to date.
And if you're worried about the cost of your home insurance policy, just call Vargas and Vargas Insurance Agency at 617-298-0655 to talk about your premium. We can do a complete review of your current insurance policy and make recommendations on how to lower your insurance costs, including how to get discounts through your current provider, or if another provider may be a better fit for your needs. Remember, we're an independent insurance agency, so we work for you!