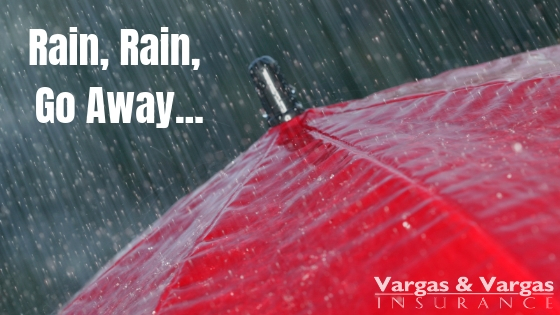 Spring has sprung here in Boston, and we'll bet that you're ready for the warm, sunshiny days ahead. As in life, however, not all days can have sunshine. Sometimes you need to be prepared for days with rain. The best way to deal with a rainy day is to make the best of it and enjoy the indoors, especially if you have children that need entertainment (and to burn off a little energy). Pick out an activity (or several) from the following suggestions and see if you can't make a rainy day great!
A Perfect Time for Arts and Crafts
If it's grey and rainy outside, it's the perfect time to break out some arts and crafts in an attempt to get your creative juices flowing! Don't have a project in mind? That's ok! There are hundreds of online tutorials with project ideas for kids and adults alike. The best part is that you probably already have the supplies on hand – paper, scissors, glue, and other crafty staples will get you hours of fun with your kiddos.
If you're in a pinch for a fun crafty activity, there are even websites that allow you to print out coloring pages and activity books from your home printer. Find something with a fun pattern or your child's favorite characters and go to town… they'll forget about the rain in no time!
Cozy Up with a Good Book
Rain is naturally relaxing, making it perfect weather for reading! If you don't currently have a book in progress you can go to the nearest branch of the Boston Public Library for access to books, eBooks, audiobooks, and much more. Also check the library's calendar – they often offer free classes and activities for kids!
For older kids, encourage them to get a head start on next year's summer reading list, if you know what books are going to be included. Sometimes, these books are old enough to be available in eBook format for free on Project Gutenberg – a site that provides free copies of books with expired copyrights.
Spend Some Time in the Kitchen
It can be hard to find time to teach kids basic life skills – especially when the sunshine beckons. Take advantage of the rain and let the kids help with some meal preparation. Depending on the age of the kids in question, they can help measure and add ingredients, mix things, chop, or even make something by themselves (with some guidance).
Kids are also much more likely to try new foods and flavors when they are involved in preparation – so pick out something new and different to encourage your kids to try new things! They will feel a wonderful sense of pride at having produced the meal and be excited to share it with the family. You can make it an even more special occasion by inviting someone special over to enjoy the meal – like a member of your extended family or your children's friends.
Games and Cards and Puzzles – Oh My!
Board games, card games, and puzzles are a great way to spend some quality time with your family when the weather refuses to cooperate. Odds are that you have several of these in your closet already, so there is no cost associated with the hours of fun provided by these activities.
Card games are a favorite around the Vargas and Vargas Insurance office because a deck of cards is so versatile. There are dozens of different games that you can play with a single deck, so finding something fun and age-appropriate for smaller kiddos isn't an issue. A quick online search can reveal ideas for new games that you and your loved ones will enjoy for the rainy afternoon.
Unbury Lost Treasures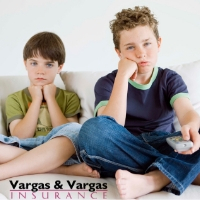 It's no secret that kids and adults alike get bored of their toys. Sometimes, however, something can have a fun nostalgia factor after it hasn't been used in a while. The challenge is to find something that has regained its sense of fun! Give something new life and enjoy it one last time, even if afterword it goes in your 'donation' pile.
If you're desperate to find something for your kids to do on a rainy day, ask them to clean their room – they are almost guaranteed to find something in there to amuse themselves in order to keep from tidying up!
A rainy day is also the perfect day for an insurance review! No need to even pick up an umbrella – Vargas and Vargas Insurance Agency is only a phone call away. Dial 617-298-0655 and talk to a Massachusetts insurance agent about your coverage, and what you can do to ensure that an insurance claim isn't the cause of a 'rainy day' in your future. The rain may even remind you to ask about an umbrella insurance policy – one of the best forms of protection for your peace of mind.