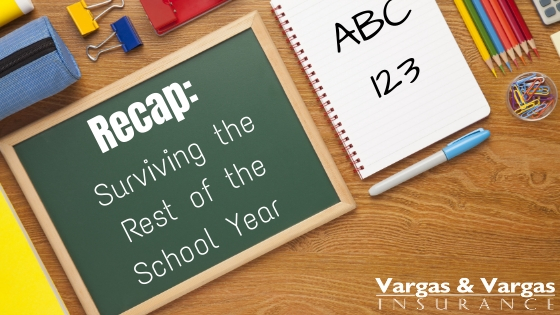 "Do what you have to do until you can do what you want to do."

– Oprah Winfrey
Now that it's nearly April, it's time to help your kids focus on getting to the finish line that is the last day of the school year. In case you missed our full blog last week, here is a quick recap of the tips that we gave to help you stay sane for the last few months before summer vacation begins:
Once spring break ends, it can be hard to get back into your family's normal school routine – but this routine is the key to many children's success.
Having a goal (with an accompanying reward) can help children keep on pace to finish out the year strong.
Does your kid need any new school supplies? Replace anything that's falling apart and clean out their backpack for good measure.
Keep an organized calendar so that you can help your kids stay on top of end of the year parties, award ceremonies, etc.
And remember, take advantage of the fact that your kids are still in school by using your time to talk to your Vargas and Vargas Insurance agent about your insurance portfolio. Now is a great time for an insurance check-up for your house, car, business, and more – and you can get all this done by calling our office at 617-298-0655. Don't wait until the insanity of summer vacation begins! Call now!