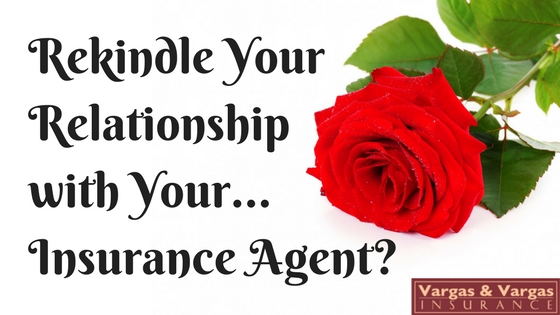 When was the last time you had a real 'heart-to-heart' with your insurance agent? Even though it may have been a while, now is the perfect time to rekindle your relationship – it is Valentine's Day, after all!
Did you know that you should talk to your insurance agent at least once a year to ensure that all your policies are up to date, and that you have the right amount of coverage?
As you chat with your agent, you can expect to review all the major changes in your life, including:
Changes in relationship status (marriage or divorce)
Children being born, starting to drive, or leaving the household
Windfalls or (hopefully not) major monetary losses
New 'toys,' including cars, boats, RVs, and motorcycles
Other purchases – like Valentine's Day jewelry, perhaps?
In addition to updating your insurance policies to reflect the recent changes in your life, your insurance agent will use your annual meeting as a chance to search for any new discounts for which you may qualify. This means that you may come out of your meeting with a decreased insurance premium! Wouldn't that be nice?
If you're ready to rekindle your relationship with your Vargas and Vargas Insurance agent, just call 617-298-0655. We can set you up with an appointment and let you know what to bring to get the most out of your meeting. Also bring a list of all your insurance questions – we love to make sure our clients are well-informed about their insurance!