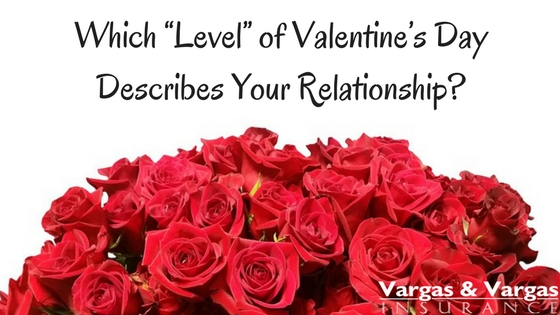 Every February, we celebrate Valentine's Day in a flurry of red roses and chocolates. Largely considered the holiday of romantic love, Valentine's Day is a great opportunity to show your love to your significant other. How you do this will depend quite a bit on how long you've been together. So, which level of Valentine's Day are you in this year?
Newly Dating – There is nothing quite as exciting (or nerve-wracking) as a first Valentine's Day with someone. Focus on getting a thoughtful gift that's not too over the top.
Getting Serious – If this isn't your first rodeo with your beau, you probably have a better idea of what they like. This makes picking out a gift (or a restaurant) much easier.
Committed – If Valentine's Day is old hat to you and your significant other, you may want to get out of the rut. Instead of dinner and roses and chocolates, try a weekend getaway (or even just a staycation while the kids visit their grandparents).
Just remember that there is no 'right way' to celebrate. Whether you buy lavish presents or opt for a quiet night at home, the important part is to show your partner how much you care.
And don't forget – as your relationship evolves, so should your insurance policies. When you get engaged, you need to make sure to insure the ring, and getting married is the perfect life event to spur a life insurance investment. Through all of your stages of relationships and life, Vargas and Vargas Insurance Agency is here to help. If you ever have an insurance question, just call us at 617-298-0655 – we are always here for you.