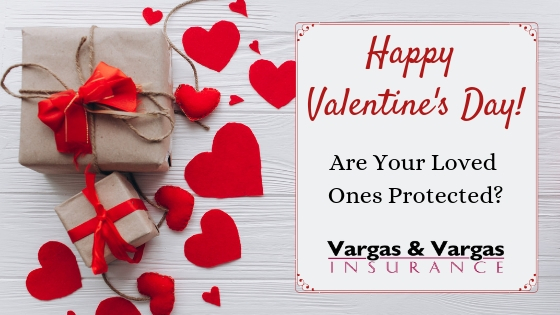 It's February, and that means that wherever you look, love is in the air! How are you going to show your loved ones how much you care about them? Traditional gifts include jewelry, sweets, flowers, and stuffed animals, but have you considered adding an insurance check up to your gift this year?
A sweet or cute or shiny present on Valentine's Day is a great place to start – but why not make sure to also give your sweetheart something that will be a long-term gift? As Massachusetts insurance experts, we will be the first to agree that an insurance policy isn't a glamorous gift, but there is nothing quite like it to say, "I love you and I want to make sure that you are always protected."
When you're reviewing your insurance this Valentine's Day, make sure to go over the following policies:
Home Insurance
Do you share a place that you call 'home' with people that you love? You need to make sure that it is protected with the proper insurance policy. Vargas and Vargas Insurance Agency offers home insurance for homeowners, renters' insurance for those in apartments or rented homes, and even condo insurance for condo owners with their own unique needs.
You never expect to need to make a claim on your home's insurance policy, but having the protection makes sure that any issues that you have can be resolved quickly and without massive financial loss.
A home, renters, or condo insurance policy also protects your belongings, including your valuables – this means that if you bought or received a piece of fine jewelry for the holiday, you should make sure to let your insurance agent know. They can help you make sure that the value of your new 'bling' is covered in case of loss or damage. Talk to your insurance agent about your valuables, whether it's fine jewelry, art, collectibles, or something else – they will ensure that your home coverage provides the proper protection for the items.
Auto Insurance
Your car gets you and your loved ones from place to place. This can mean work and errands, but it can also mean fun activities. No matter where you're driving, you need to make sure that your car is protected so that you can always have a safe and reliable car – that's where your auto insurance comes in!
If your car is ever involved in an accident, you want it to be fixed without having to empty your bank account. Having the right auto insurance will help in this endeavor! Your Massachusetts car insurance can also help pay medical bills of anyone hurt in an accident that is your fault, as well as provide liability protection if you are involved in a lawsuit due to a car accident.
Health Insurance
A big part of saying "I love you" is meaning that you care about someone's well-being. Is there a better way to care for someone than making sure that they have a great Boston health insurance policy? Make sure that your sweetheart can get the care that he or she needs when they're under the weather with a health insurance policy from Vargas and Vargas Insurance Agency.
Nowadays, medical care can be very expensive. No one wants to have to make the hard choice of forgoing care or seeing a doctor and ending up in debt. Talking to a medical insurance professional can ensure that you and your family have coverage that you can afford and that will provide you with the best possible care for your premium.
Life Insurance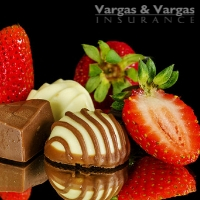 One of the best gifts that you can give to the person that you love is peace of mind. Tell them that you want to make sure that they are financially protected in case anything ever happens to you and get a life insurance policy. Often, these policies are very affordable, and they provide a lot of coverage in a 'worst case' scenario. The funds received can be used to cover funeral expenses, care for dependents, and much more. Ask your insurance agent whether you should consider term life insurance, whole life insurance, or universal life insurance based on your unique needs.
When you're ready to talk to a Boston insurance agent about providing protections for your loved ones this Valentine's Day, simply call Vargas and Vargas Insurance Agency at 617-298-0655. Our agents can provide a free review for all of your insurance policies to ensure that you are carrying the right amount of protection for you and your family.
We would also like to take this opportunity to extend a big 'thank you' to all of our clients. We are humbled that you have chosen our agency to provide you with your insurance policies, and we always strive to provide you with the best possible service. Happy Valentine's Day!