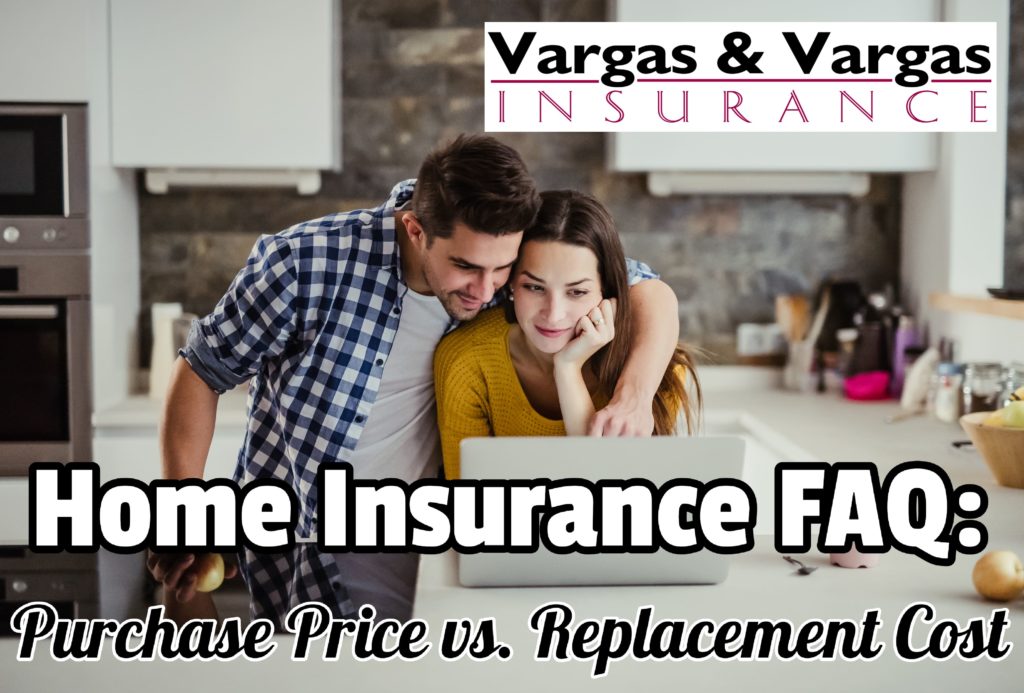 Here at Vargas & Vargas Insurance, our goal as licensed insurance agents is to provide competitive homeowners insurance policies to Massachusetts families. Part of our job is educating first-time homebuyers and investors about how homeowners insurance works.
This article is going to address a home's purchase price versus replacement cost as it pertains to insurance. We're also going to answer two specific questions we get all the time:
Why am I insuring a home for replacement cost instead of the purchase price?
What is "dwelling replacement cost," and how does it work?
Why Am I Insuring a Home for the Replacement Cost, Not the Purchase Price?
Homeowners insurance is designed to help you replace a home and its contents from the ground up in the event of a loss.
Imagine your home burns down to the ground. Homeowners insurance is there to rebuild that home completely and replace your belongings. Replacement cost is our best estimate of what it will take to rebuild that home, in your neighborhood, per square foot.
However, it's important to know that the purchase price of a home is not equal to replacement cost. Purchase price includes the land the dwelling is sitting on, for example, which doesn't need to be replaced after a fire.
What Is Dwelling Replacement Cost, and How Does It Work?
We figure every dwelling's replacement cost individually with a formula: square footage by replacement price (sqft x rp). Replacement price depends on factors like:
Your location
Current labor costs
The expense of materials like wood, brick, carpet, and roofing
As a result, dwelling replacement cost changes from time to time. We also consider:
Special enhancements like moldings, architectural finishes, columns and more
Fireplaces and stonework
Systems like central heat and air, central vacuuming, and sprinkler systems
Anything else special or unique about your home
In many cases (but not all), a home's replacement cost is higher than the purchase price. This is good news for you as a buyer. If there is a total loss, you will come out financially ahead if you have a mortgage.
If you're buying a home for the first time, congratulations! It's a tremendous accomplishment. The staff at Vargas & Vargas Insurance is ready to help you get the homeowner's insurance you need. Reach out to us today at 617-409-0329 for a homeowner's insurance quote, and check out our blog for more great Massachusetts insurance topics.