As always I like to start the day with some positive words:
"I have not failed, I've just found 10,000 ways that won't work."
-Thomas A. Edison
Even though we can see that the circumstances of today are different than those of our past, our tendency is to write today's story using our past circumstances.
We tell this year's story using last year's point of view.
We enter a new relationship with baggage from the old one.
We start a creative project with judgments and biases of the past.
I'm all for wisdom and learning from our mistakes, the key is to strike a balance between what you already know and the willingness to look at what lies ahead of you as a blank canvas. If you clutter the canvas with your existing biases, knowledge, and judgment, you leave little room for innovation.
Once you realize that every single moment of your life is temporary, you can finally separate yourself from your circumstances. But sometimes our temporary circumstances last longer than we want them to.
It takes a bit longer for you to lose the weight
Your business grows slower than you thought it would
Debt is not paid off as soon as you had hoped
You're single for longer than you thought you'd be
When your temporary circumstances last longer than you hoped they would, it's easy to fall back into believing they are your identity.
This is one of the most important times to remember that everything is temporary. I know it can be hard to see something that lasts for many years as temporary. But I believe that anyone who has achieved anything of great significance sees their struggle as short-lived.
I'm single, but the next one will be the girl of my dreams
I am unemployed (or underemployed) but I know that things will change if I give it time
I may be at rock bottom but what's coming is a spectacular take off
You have to believe in a future that doesn't look like today. I was having breakfast with my friend and mentor Vasco Rodrigues this morning at his favorite breakfast joint (can you guess where it is? Hit reply now and let me know) and he said "People who do great things always believe their idea at that moment is the best idea in the world – even when it's not."  POWERFUL!
They believe so strongly in the future that "THIS IS TEMPORARY" becomes the lens through which they see the world.
I hope that you have someone like Vasco in your life, (read this Forbes article on why most successful people have a mentor)!  He is responsible for all that I am and all that I have, as he saw "something" in a two job working 20-year-old community college dropout and hired me. (Do you see what he saw? Scroll down – just don't laugh). And as Paul Harvey use to say "now you know the rest of the story".
03-03-2017 We've been meeting for breakfast for over 30 years, taken at one of our breakfast places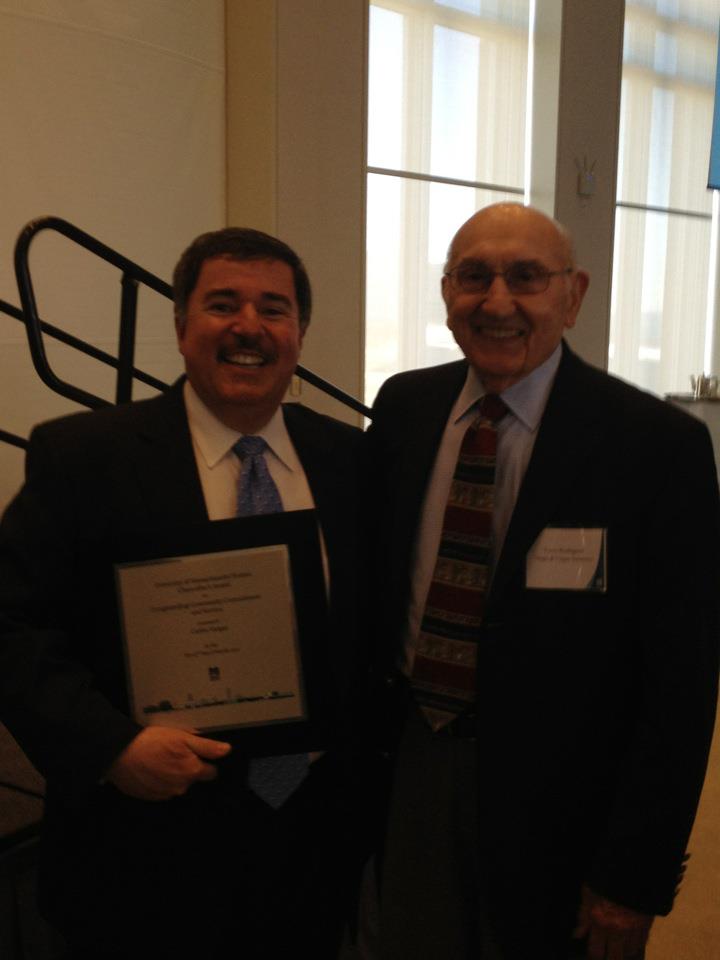 03-27-2012 UMASS Boston's Chancellor's Award for Longstanding Community Commitment and Service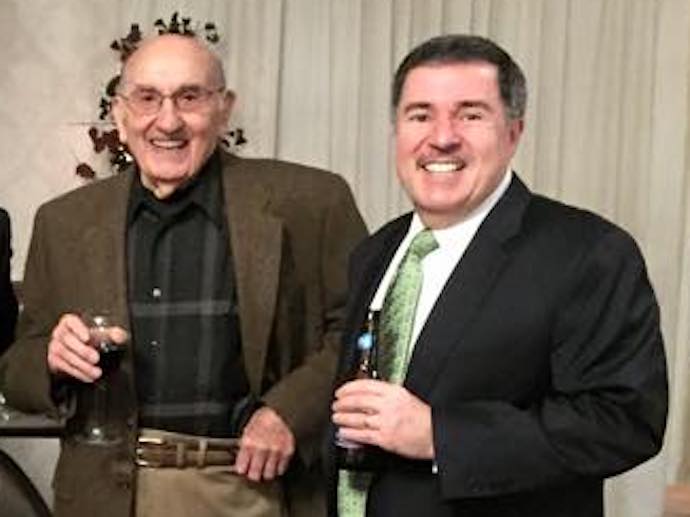 03-17-2015 Saint Patrick's Day Celebration Norwood MA.
YIKES 🙂