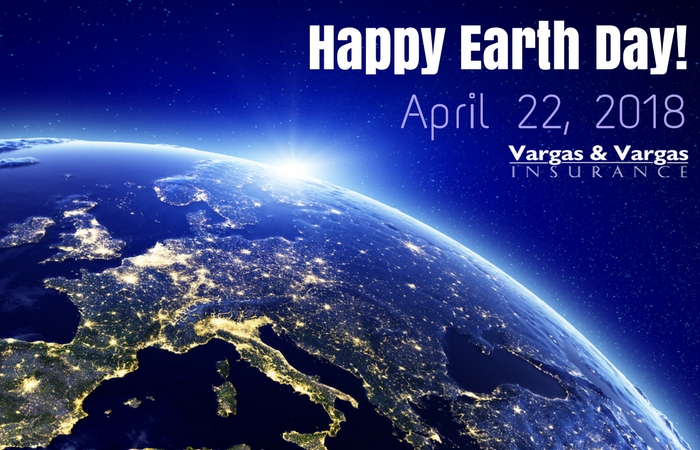 Earth Day is celebrated across the globe on April 22 of every year. It's a simple reminder of how important it is to treat this planet that we all call home with respect. Take a minute of your time to read a few suggestions on actions you can take to make our world a better place. After all, if every person aimed to leave the world in a better state each day, we would be in great position to thrive!
Why Do We Celebrate Earth Day?
Earth Day was first celebrated in 1970 in the midst of outcry for environmental reform. Most events happened on college campuses, with other schools also participating. Since then, it has become a global holiday, with many countries choosing to extend the holiday by recognizing an "Earth Week." Participation has also expanded significantly, with companies also choosing to celebrate and become more environmentally conscious.
This Earth Day, how will you choose to do your part for the environment. Here are just a few suggestions on things that you can do!
Learn More About Helping the Planet
There are tons of resources available today to learn more about ways that the planet needs help. The city of Boston has a Greenovate initiative, where they are "working to get all Bostonians involved in reducing the pollution that causes global climate change." That is a great place to start, where you can learn about the city's Climate Action Plan and find sustainability events on their community calendar.
Plant Something
Expanding civilization unfortunately often means removing local plants. Make up for a little bit of what's been lost by planting something new:
Trees will help to clean the air and will eventually provide lovely shady spots. Make sure that you plant it far enough away from structures so that the roots won't eventually cause an issue.
Flowers will sometimes attract butterflies and provide pollen for bees. Depending on what you want, check to see what flowers are local to the area. There are plenty of benefits to having flowers in your home!
This time in April is the perfect time to plant a garden! Choose some easy-to-grow vegetables if it's your first time planting, and you will soon be reaping the rewards with your own locally-grown produce.
Eat Earth-Friendly Food
Even if you don't want to go to the effort of planting your own garden, you can still help the earth by eating locally grown food. This local food hasn't travelled that far to get to you, so there is very little energy wasted in transportation.
Find some local fruits, vegetables, and more at the many farmers markets that are in this area during the Spring and Summer months or choose to patronize a local restaurant with a focus on farm to table cuisine.
Reduce Your Waste
In school, many of us were taught to "reduce, reuse, and recycle," but do you still follow those practices? You could probably reduce the amount of waste you create with a few very simple actions, like using reusable grocery bags when you shop, or using a metal or glass bottle or a mug instead of plastic bottles or Styrofoam cups. For the waste that is inevitable, make sure that you recycle the things that are eligible through Boston's recycling program. For other items, consider donation instead of throwing things away.
Save Water and Energy
Many places in the Greater Boston Area are very walkable and bike-able. Save a little bit of fuel and get some exercise on your next trip out instead of taking the car. You can also save energy by using less air conditioning, or by switching to energy-saving light bulbs in your home.
Water is also important to conserve. Do so by shortening your shower and turning off the tap when it's not directly in use. You can also install a low-flow shower head and aerator in your bathroom to save water well into the future.
Extend the Celebrations
Taking one day to recognize our inherent commitment to the Earth is great, but what about the other 364 days of the year? Treat Earth Day like you would New Year's Day – make a resolution to form or change a habit for the future! Even better, encourage others to do so as well. This could make a huge difference for the planet!
Don't forget – many insurance providers will offer a discount for going paperless! This means you could help the environment by reducing waste and save yourself money at the same time! To see if you qualify for this discount, call your Massachusetts insurance agent at 617-298-0655.
We could use some suggestions for how we should celebrate at the Vargas and Vargas Insurance Agency office. If you have an idea for something we can do to make Massachusetts a more beautiful place, send us an email, or send us a message on Facebook.