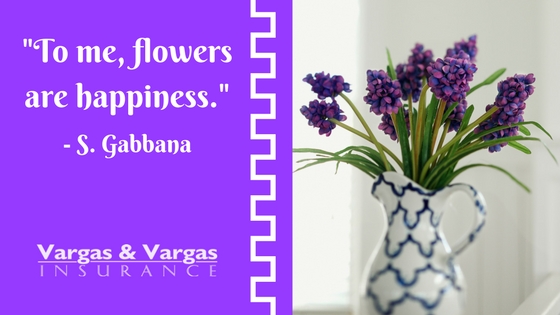 Have you ever felt like your home needed a little burst of freshness and color? It's easy to get into a groove (or, rather, a rut) when it comes to your home's accessories – but fear not! All you need to do if you want to cheer up a room in your home is add a bouquet of freshly cut flowers!
First, a fun fact. Did you know that hospital patients who have plants or flowers in their room often need less post-operative medicine? In addition, these patients had lower blood pressure and less anxiety. And you can take advantage of the stress relief at home by simply adding a small plant or vase of flowers to a room that you spend a lot of time in.
In addition, the color of the flowers that you choose can impact the mood that your bouquet creates. Choose lighter, similar colors to increase your relaxation, or a bright and varied bunch for an energizing vibe. Even consider bringing in some flowers or a plant to the office to boost your productivity and be the envy of your coworkers!
Adding a plant to your Massachusetts home or office will also act as a natural humidifier, and plants can remove 87% of toxins from the air every day! So whether you're looking for some inspiration, relaxation, energy, or health benefits, a bunch of flowers or a potted plant may be the answer!
If you would like to buy a lovely plant or a bunch of flowers for your home, stop by one of my favorite local flower shops, Cedar Grove Gardens. And if you want to add to your peace of mind with more than just flowers, call 617-298-0655 for a free Boston home insurance review from your friends here at Vargas and Vargas Insurance Agency.