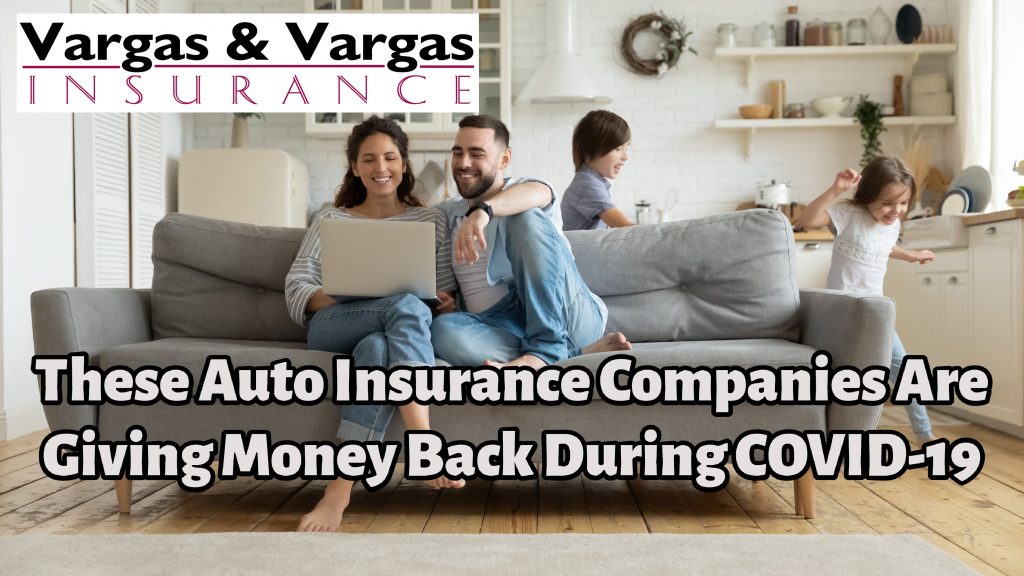 It's no secret that the COVID-19 global pandemic has caused immense strain — physically, mentally, and financially. While the uncertainty of the coming months continues to weigh heavily on everyone's minds, more and more stories are coming to light every day about individuals and corporations trying to do what they can to help. The insurance industry is among them. Several companies have implemented plans in recent days that will attempt to lessen the monetary burden their customers are facing for car insurance and other policies. Wondering if your company is one of them? Check out the list below.
Farmers
Customers with Farmers or 21st Century-branded policies will see a 25% reduction on their premium for the month of April. The discount will be applied as a credit to next month's billing statement. If you paid your premium in full, it will be issued as a check or direct deposit to the account on file. The reduction is being applied automatically and requires no action on your part.
State Farm
State Farm policyholders will be apportioned part of a $2 billion dividend from the company. While exact percentages for individual customers will vary by state, policyholders will be credited a percentage of their premium from March 20 through May 1. The company estimates that the average will be about 25% of the premium for that time frame, and customers don't need to take action to receive the credit.
Progressive
Policies active with Progressive at the end of April or May will receive a 20% premium credit. The company will notify its policyholders when the credit will appear, and it will be automatically credited toward the balance of their next bill. If you've paid your policy in full, then either a check will be issued, or the amount will be deposited into the payment account on file.
Allstate and Esurance
Through the months of April and May, Allstate and their family company Esurance are offering customers a 15% refund based on their premiums for those months. The money will be directly deposited into whatever account their latest payment was made (or credited to their account) – so no action is required by customers to receive the money. The company is also offering payment relief plans upon request, extended coverage for personal vehicles in certain commercial capacities, and the ability to sign up for free identity theft coverage through 2020.
Nationwide
For policies active as of March 31, 2020, Nationwide will be offering policyholders a one-time premium refund of $50. When you'll see the money will vary by state regulatory approval. The company is also offering the ability to suspend some cancellations, defer payments for certain policies, and waive some late fees in certain circumstances due to COVID-19 related hardships. While no action is required for the premium refund, you'll need to reach out to a representative for additional considerations.
USAA
Every member with USAA who has an auto policy in effect as of March 31, 2020, will receive a 20% credit on two months of premiums without needing to contact the company. Extended coverage, policy leniency, and special payment arrangements are also available upon request.
Geico
A 15% renewal discount is being offered by Geico for auto, motorcycle, and RV policies set to renew between April 8 and October 7, 2020, for 6-month policies and between April 8 and April 7, 2021, for 12-month policies. The credit is also being extended to new business policies written between April 8 and October 7, 2020.
No action is required on the customer's end; the discount will be credited automatically upon renewal. Cancellations due to nonpayment have also been paused through at least April 30, 2020, for all states, while some states may get longer windows. You can see if your state has a longer grace period here.
Liberty Mutual
Liberty Mutual customers with personal auto insurance policies will receive a 15% refund on two months of premiums, based on the premium amount as of April 7, 2020. The refund will be automatically deposited into the account used to make your last payment or by check. When the funds will arrive is subject to individual state regulations, but customers do not have to take any action to receive their money.
Vargas and Vargas Insurance is here to help you. As local independent insurance agents, we represent many local insurance companies that are also offering to lessen the burden when it comes to your automobile insurance premiums. Contact us with your insurance questions or to get a quote. We're available during business hours at 617-298-0655, or you can reach out through text and online. We take pride in helping you with all of your coverage needs and look forward to taking care of you today.