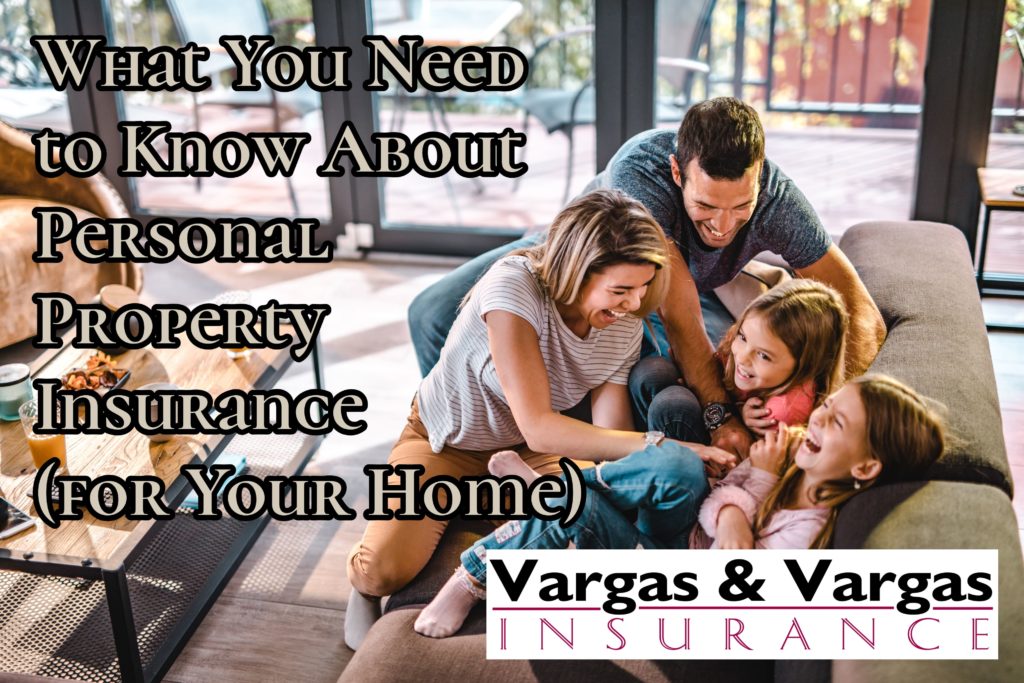 Homeowners insurance in Massachusetts is complicated. That's why the staff at Vargas & Vargas is creating blogs. We want to help our customers understand the most important insurance topics as they relate to YOU. With this article, we'll explain personal property insurance, also known as contents coverage.
As always, feel free to reach out to us directly to speak to a licensed agent if you have questions beyond the scope of this article.
What Is Personal Property Insurance?
Personal property coverage, or contents coverage, is a protection built into your homeowner's policy for the contents of your home. It covers your belongings, like:
Furniture
Clothing
Carpeting
Dishes and cookware
Almost everything else you own (with a few exceptions)
Take a look around your home. What would it cost to replace everything if the home was to burn down? It would probably cost quite a bit. So most homeowner's policies will start their basic guess of your personal property's value at 50% of your home's reconstruction value. In other words, if we believe your home would cost $300,000 to rebuild, we can guess that your belongings are worth about $150,000. 
To get more refined valuations, keep receipts for the more expensive purchases in your home. They can be very helpful after a loss. Also, every homeowner's insurance policy is unique. Some programs provide more contents coverage than others. So talk to a licensed agent if you feel your contents coverage isn't enough. We can always provide more!
What Isn't Covered?
Certain items aren't protected by personal property coverage. The list includes things like:
Luxury jewelry
Fine art
Expensive furs
Heirloom antiques and collectibles of high value
If you own valuables like a $70,000 painting or a $20,000 Gibson guitar signed by John Lennon, then talk to your agent to get it endorsed on your homeowners policy.
But if you own a $13,000 diamond ring, you'll need special insurance for it. This type of coverage is called a Personal Article Floater (PAF) — or simply a "floater" — in the industry. Just provide us with certified appraisals, and we'll do the rest!
Need to talk about personal property insurance? Vargas & Vargas Insurance has service centers all around Massachusetts, and we're happy to help. Email us today or call 617-298-0655 to speak with a licensed agent.