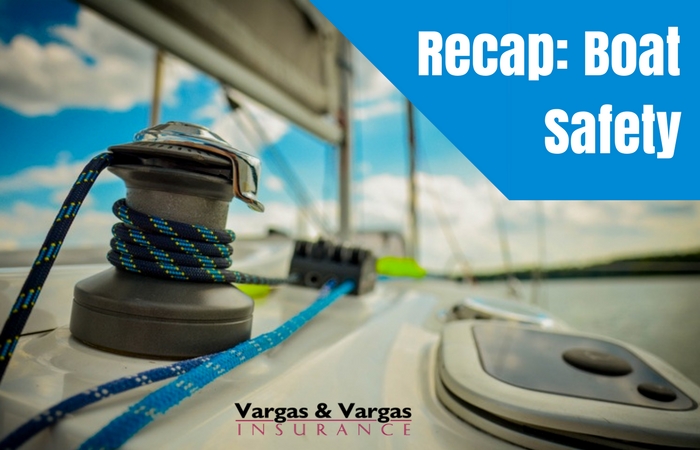 "Solitude is not the same as loneliness. Solitude is a solitary boat floating in a sea of possible companions." – Robert Fulghum
The first day of Summer isn't until June 21, and that means one thing for those of you that own a boat – it's time to start enjoying the water! The window of time during the year is shorter here in the Northeast, so start checking off your to-do list and invite your friends to spend the day on your watercraft. Here are just a few tips to keep you safe when you take a trip out:
Ensure that your boat is equipped with an emergency kit. It should have first aid supplies, as well as water and nonperishable foods. Check the kit once a year to refill anything that has been used, and to replace anything that has expired.
Before you go out, make sure that you verify that the weather will be good. Temperatures and rain forecasts can change on a dime, so it never hurts to be ready. For sunny days, make sure you pack plenty of water and some sunscreen for you and your passengers.
Never drink and boat. As with piloting a vehicle, boat operators must be under a certain blood alcohol level in order to legally drive.
For more tips, check out our full boat insurance post from last week. And remember, Vargas and Vargas Insurance Agency offers five-star boat insurance in Massachusetts. Call 617-298-0655 to speak to one of our agents about how you can review your current watercraft insurance policy or get a quote on a new policy.