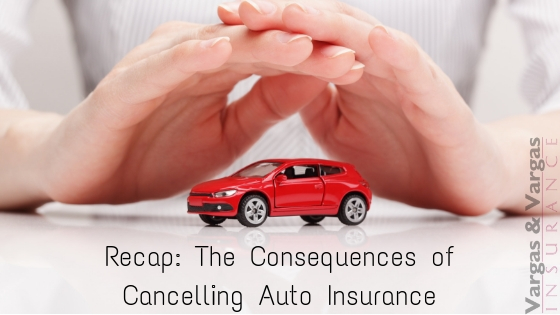 "My mom sent me money for a car, but the cops impounded it because I had no insurance." – Martin Henderson
Have you been considering cancelling your Massachusetts auto insurance policy? There are many reasons why this may seem like a good idea, including if you are getting rid of the car, taking the car off the road for extended maintenance, or if you are going through a major life event like marriage or divorce.
The issue arises when you apply for your next insurance policy. When deciding on your premium amount, insurance providers consider many factors – one of which is sometimes whether you have cancelled a policy in the past. This means that cancelling a current policy could affect your rates in the future!
Here at Vargas and Vargas Insurance, we also want to make sure that you also never drive without auto insurance. Even a seemingly simple fender bender can result in a lot of money in repairs, let alone a multi-car accident with serious injuries.
So, if you're thinking about cancelling your auto insurance for any reason, first call Vargas and Vargas Insurance Agency at 617-298-0655. We can help you analyze your situation and tell you how your decision will affect your future insurance premiums. We may even be able to help you come up with an alternate solution that will be better for your situation.