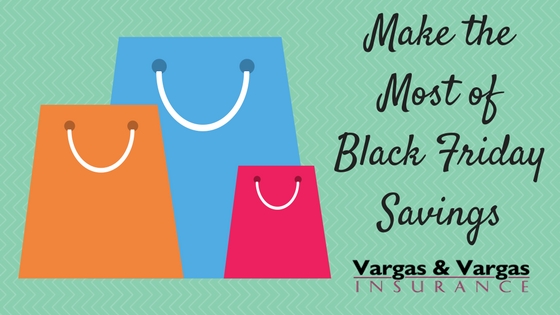 When the feasting is over, and Thanksgiving is done, it will be time to gear up for deals – that is, if you're a Black Friday shopper. Unless you've been living under a rock for a few dozen years, you know what Black Friday is: a day of savings and often a great opportunity for bargain shopping.
Here's the secret to getting the most out of Black Friday – it's all about planning ahead.
Gather the advertisements for stores that you are interested in, and see when their sales start, and whether they are available online or in-store only. In recent years, some stores have been starting sales on Thanksgiving night, while others wait until bright and early on Friday morning. If you want to snag more than one big deal, you may need to recruit a friend or loved one so that you can divide and conquer once the shopping madness begins.
Make sure that you don't get lured in by a fantastic sounding deal. Just remember, "If it sounds too good to be true, it probably is." Retailers want to sell as much as they can, so they sometimes make inferior products sound like a good buy, so check the specs of electronics before you make a purchase.
Don't forget to increase your savings with coupons, memberships, and savings apps. Every little bit of money that you save now will mean more that you can spend during the holiday season!
And remember – you don't have to wait until Black Friday to save on your Massachusetts insurance policies. Vargas and Vargas Insurance Agency always has great deals on home insurance, auto insurance, business insurance, and all of our other products. Just call 617-298-0655 for a free quote.