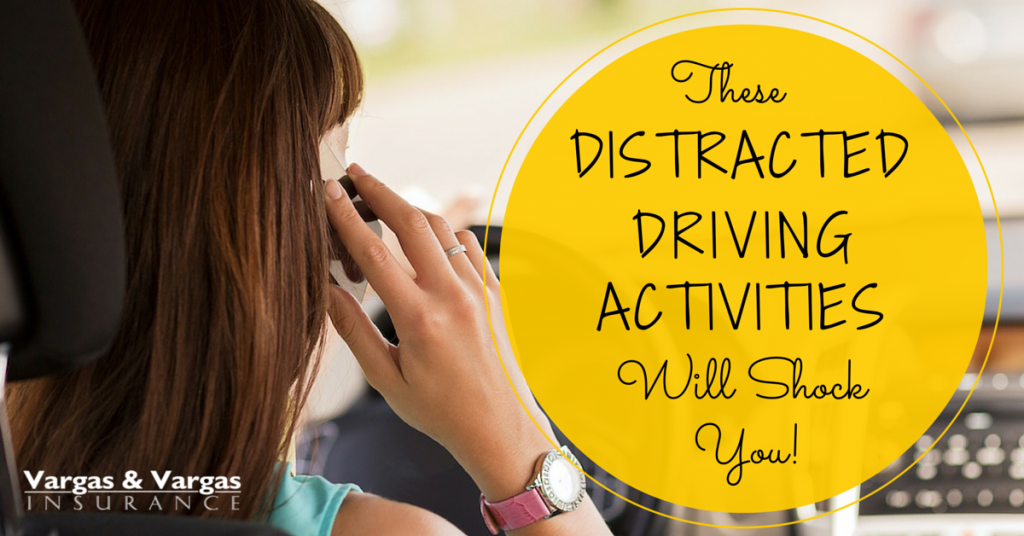 Everyone admits to taking their eyes off of the road or their hands off of the wheel at one time or another while driving. While we hope that all Vargas and Vargas Insurance customers only do this to occasionally adjust the radio, there are some pretty shocking actions people perform while driving that will blow you away.
In a recent survey by Erie Insurance in Pennsylvania, over two thousand adults over the age of 18 were polled, and the data that they found is below.
Texting While Driving
Distracted driving accounts for many accidents, and texting is one of the top causes of distracted driving in today's world. Even though most states in the US (including Massachusetts) ban texting for all drivers, 30% of respondents to the Harris Poll by Erie Insurance admit to texting while driving, and a whopping 75% say that they have witnessed others text while driving.
Delving deeper into the data, you will find that men are more likely to text while behind the wheel than their female counterparts (32% and 28%, respectively). Also, it probably won't surprise you to learn that younger drivers tend to text more. Here are the breakdowns of how many people admit to texting, by age group:
51% of 18-34 year olds
39% of 35-44 year olds
33% of 45-54 year olds
14% of 55-64 year olds
7% of drivers aged 65+
The survey also revealed one more tidbit about texting and driving that was slightly uplifting: when you divide the nation into regions, drivers in the Northeast text the least at 24%. Drivers in the South, however, tend to text the most at 35%.
Other Driving Distractions
While texting is undoubtedly one of the most prolific distractions that drivers engage in on the road, it is not the only one out there. In fact, the survey unearthed several other reasons for distracted driving that will probably leave you shocked, or, at the very least, puzzled:
15% of drivers admit to kissing or other PDA
15% of drivers admit to styling their hair
9% of drivers admit to changing clothes
8% of drivers admit to applying makeup
4% of drivers admit to brushing or flossing their teeth
4% of drivers admit to taking selfies
3% of drivers admit to changing drivers
3% of drivers admit to using the bathroom
Regardless of the motive, all distracted driving is dangerous. Here's a fact that also may shock you: every day in the United States, approximately 1,153 people are injured and 9 people are killed because of distracted driving.
Please, put your safety (and the safety of others) first when you're driving. Stay focused on the road, and make sure to speak up if you see a friend or family member taking part in distracted driving activities. Here at Vargas and Vargas Insurance Agency, we work each and every day to make sure that you and your loved ones are protected, and putting a stop to distracted driving would mean a huge leap forward in safe driving practices in Massachusetts and nationwide.