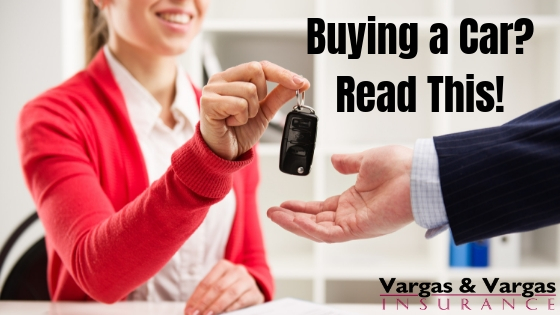 A car, in its most simple form, is an object that is designed and built to get you from point A to point B. However, there is much more to a car than that. AAA reported that in 2016, people spent an average of just over 50 minutes driving daily – that's about 300 hours a year!
The next time you commute to work, make a run to the grocery store, or go on a road trip with your family, consider how much time you spend in your car and what would make that time more productive, relaxing, or otherwise efficient.
When to Start Looking for a New Vehicle
Every person has slightly different standards that will dictate when it is time to purchase a new car. For most people, though, it will come down to one of three factors: money, safety, and features.
The money aspect is simple to explain, but difficult to calculate. The question to answer is this: will you spend less on a new car than you do maintaining your current vehicle? To do the math, you will need to consider the cost of your new vehicle, including potential savings from getting better mpg, eliminating repair costs on the current car, the profits from selling your current car, and more.
Safety is a relatively easy thing to judge. As technology progresses, so too do the safety options available on new vehicles. For example, ask yourself: Does your car have advanced airbags, blind-spot monitoring, a back-up camera, and forward-collision warning? If not, it may be time to think about getting a new car for your own safety, as well as that of your passengers – especially if you transport small children.
If you're a techie, you may be ready to look for a new car whenever there is a new feature available that you don't have. Many people upgraded their vehicles when infotainment systems became prevalent, now consumers are looking for built-in navigation, as well as voice control and integrated apps for more personalized music. Just be careful with all of this technology – it may lead to more distractions while on the road.
What Vehicle Is Right for You?
Depending on what category you fell into in the previous section, you may be looking for a car that is a good value, has plenty of safety features, or the latest technology. Most consumers will be looking for a mix of all three of these criteria when searching for a new vehicle.
When choosing a new vehicle, make sure that you consult services like Consumer Reports and Kelley Blue Book to get started, and always test drive several makes and models to get an idea of what will work for you and your family.
Getting the Best Deal
The key to getting a great deal on a vehicle is to do your research. The car's sticker price and what the seller is willing to let you pay may be different numbers, and there are several websites that will give you an idea of what others are actually paying for the car that you want. Also make sure that you know what upgrades you want to the vehicle's trim if you are buying from a dealership – that way you can ask for extra features if the salesperson won't lower the price.
When you're negotiating the price of the car, make sure that you are cognizant of both the bottom line and the monthly payment. Some salespeople will have you focus on the monthly payment while trying to hide the fact that they're spreading out the payments over a longer period in order to make it seem like a great deal.
After Purchasing Your Car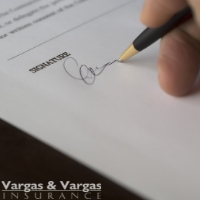 There are a few tasks that you should put on your 'to-do' list once you do purchase a car. If you purchase from a dealership, they can provide you with resources to get your new car registered (at least temporarily) so that you may drive it off the lot legally. Purchasing a used car? You should make sure to have the car thoroughly checked by a professional for safety (though you probably did this before you signed the purchase papers).
No matter in what condition you bought your vehicle, make sure that you keep all of the important paperwork in a safe place so that it is available when you need it in the future.
If you haven't already, look into getting a great Boston car insurance policy for the vehicle. Having great protection for your new vehicle is critical, and auto insurance can also provide liability coverage for accidents in which you are involved.
Want to speak with a professional Massachusetts auto insurance agent about your car insurance needs? Call 617-298-0655 – that's the number for our agency, where we will put you in touch with one of our friendly and knowledgeable agents so that you can get your questions answered, and even get a free and no-obligation quote on insurance for your next car.