Here's a name that you may not have heard in a while: Bruce Jenner. Most famous for winning a gold medal in the decathlon at the 1976 Summer Olympics in Montreal. Jenner has been in and out of the press over the last forty years thanks to his movie and TV work, including several years on Keeping Up with the Kardashians.
Recently, though, it's not his TV appearances that have him making headlines – it's a car accident. TMZ reported the accident on February 7th, stating that Bruce crashed into at least one car around noon. There were reportedly four cars and at least seven people involved in the accident. While Bruce wasn't visibly hurt, one woman was killed in the accident.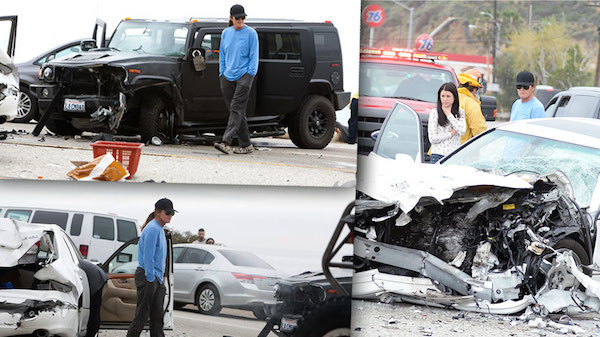 Since Bruce allegedly caused the accident, it will be up to his auto insurance policy to cover the costs associated with it. Unfortunately, it has been found by Radar Online that Bruce only had insurance coverage up to $250,000 – not nearly enough to cover the cost of the accident that he caused, especially if the family of the deceased woman decides to sue him for additional damages. Even though he is reported to be worth millions of dollars, this accident may cause him financial ruin – something we're sure he wasn't expecting. That's the moral of this very sad story – disaster can come when you're least expecting it, so make sure that you are prepared with proper insurance coverage.
Auto insurance is key when you're looking for financial protection on the road. Think about it this way: if you cause an accident, you will be held responsible for the cost of fixing all of the damage done. This obviously includes damage to the car or cars involved, but also damage to other types of property (including structures, signs, etc) and damage to people involved (and these medical bills can add up fast).
These damages will probably be rather low for a small accident or fender bender, but you never know if and when you will be involved in a major accident like Jenner. As the saying goes, you should "Prepare for the worst and hope for the best." While no one wants or expects to cause a horrific accident, you should be carrying enough auto insurance to protect yourself – just in case.
The same also goes for other types of insurance. Carrying the minimum amount of coverage (as defined by the state of Massachusetts) is typically ill-advised. You will find that insurance premiums from Vargas and Vargas Insurance Agency are very affordable, and will provide you coverage in the worst case scenarios in their respective situations, from auto accidents to home destruction, to earthquakes and health issues and more.
If you don't want to face the same potential financial ruin as Bruce Jenner, we advise you to call Vargas and Vargas Insurance Agency at 617-298-0655 right away. One of our dedicated insurance experts will be happy to provide you with a Massachusetts insurance quote for a policy that will ensure that you and your loved ones are financially protected in even the most distressful situations.