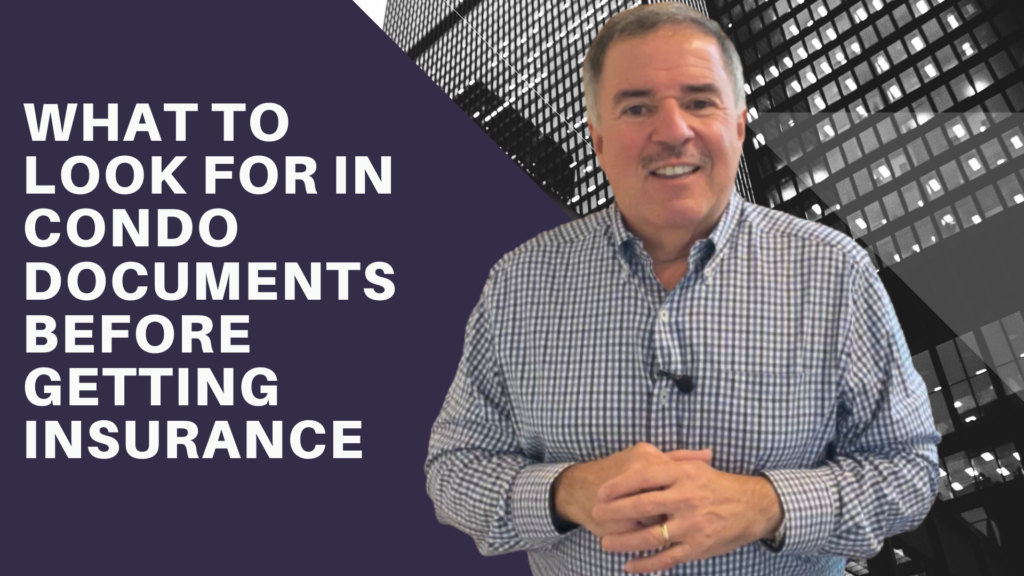 You know all about paperwork if you have or are buying a condo. This includes getting a personal condo insurance policy also known as an HO6 that fits with your condo association's master insurance policy and bylaws.
At Vargas & Vargas Insurance, we can help you navigate through these documents and find the best insurance coverage for you. The master deed is one of the documents you'll need to look at, which explains what the condo association's master insurance policy covers.
To understand common condo charges, you need to have the condo bylaws.
If you don't have them, contact your condo association or check the Massachusetts Land Records website.
There are three important things to look for in the bylaws.
Walls-in vs. all-in
A condo association has an insurance policy that is included in your HOA fees. The policy covers damage to the building, grounds, and outdoor features. The policy could be either a "walls-in" or an "all-in" policy. You should know the difference so you understand what the policy covers and what your responsibility is. An all-in policy covers everything in your condo that you do not own. A walls-in policy does not cover anything within your walls. You should review your condo association's policy to find out if it is walls-in or all-in. Knowing the type of policy might not be enough.
Review your documents carefully to see what is covered for you. You may wonder why you need to know this if you can't choose what is covered. But you can actually get extra coverage with your personal condo insurance policy. For example, if your master policy doesn't cover things like drywall, carpeting, and appliances, you can increase your limits to include them. You can also consider optional coverages like water-backup or flood insurance.
Loss assessment information
Condos have loss assessments that tenants should be aware of. The condo association may ask every tenant to pay a certain amount if a common area is damaged and the master policy doesn't cover it. This applies to damage and medical liability situations. For example, a tree falling on a commonly owned building or someone getting injured in the property's swimming pool. To avoid loss assessments, tenants should review their master deed to know which areas are the responsibility of the condo association and which are the unit owner's responsibility. Tenants should also make sure they have enough coverage on the loss assessment portion of their personal condo insurance policy.
You might have to pay for damages up to the amount stated in your policy. We suggest getting $50,000 in coverage as it's affordable and worth it. Different insurance companies have different rules, so ask your agent for more information.
Choosing A Deductible
Your master condo insurance has a deductible, which is the amount you need to pay before the insurance company pays for a claim. When selecting coverages for your personal condo insurance policy, you should consider this deductible value. The dwelling coverage portion of your policy covers the deductible you would have to pay on your master policy if a claim resulted in damage to your condo's building, grounds, or outdoor features.
Master policy deductibles can vary from $5,000 to as much as $50,000 or more. You should ensure that your dwelling coverage is at least the same amount as your master policy deductible.
Include the value of things in your apartment on your dwelling coverage. These things include walls, flooring, carpets, counters, and built-in appliances.
Finally
Your condo association may not provide you with all the information you need when buying a condo. You need to read all the documents, including the fine print, to make informed decisions about your personal condo insurance policy. If this seems overwhelming, we can help. We've reviewed condo documents for clients to ensure they make the right insurance choices.
Your Local Independent Insurance Broker
Vargas & Vargas Insurance has been serving clients for more than four decades, making them a trustworthy choice. They can help you find the coverage that suits your needs and answer any questions you may have. Contact them today at 617-298-0655 and let them assist you in finding the ideal policy for your situation.