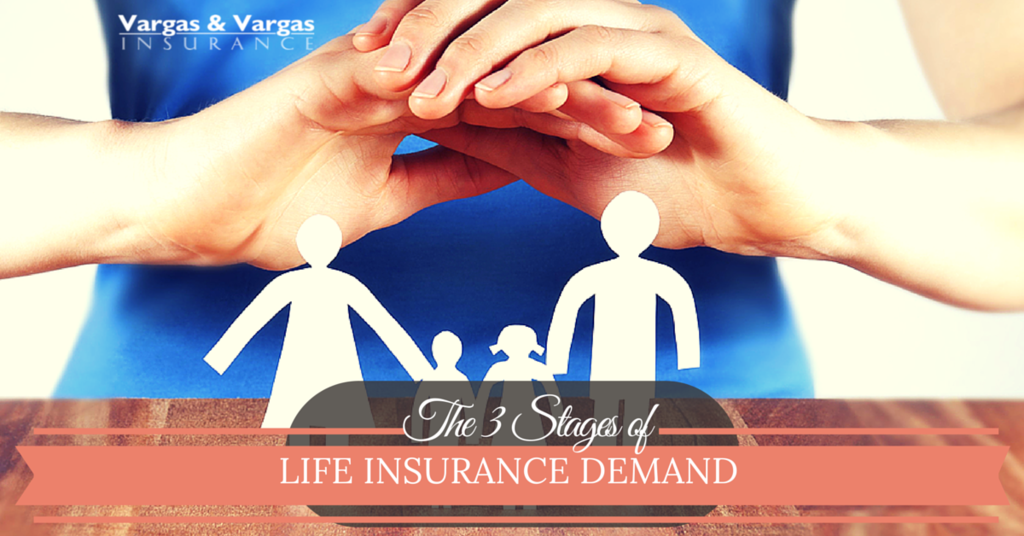 "Do I need a life insurance policy?" It's a common question to hear at Vargas and Vargas Insurance, and it turns out that there's really no definitive answer. Every person's situation is unique, and so is their demand for a Massachusetts life insurance policy. Thankfully, there are some guidelines available that you can use to determine if it's time to begin thinking about getting a life insurance quote to protect your loved ones.
It turns out that one of the best indicators of your life insurance need is your age. Check out the three main categories of life insurance demand below, as well as explanations of what type of policy is best and for what period:
High Demand: Age 25 to 35
This is the stage of life when the demand for a quality life insurance policy will probably be at its highest. There are plenty of people depending on you, from parents to new spouses and even possibly young children. In addition to protecting dependents, life insurance is a key part of having debt, and people age 25 – 35 typically have student loans, auto loans, and possibly even a mortgage if they're a first time home buyer. To find out more about how much life insurance you need, or whether term or whole life insurance is the right choice for you and your family, subscribe to the Vargas and Vargas Insurance Blog.
Decreased Demand: Age 35 to 55
As you age, you will find that your need for a life insurance policy wanes slightly. Children grow up and no longer depend on your income, and you slowly pay off your debts and save for retirement. Some people still need a life insurance policy for their remaining debts or to protect grandchildren. Talk to a Massachusetts life insurance professional to find out whether you should let your term life insurance policy lapse, and whether now is the right time to begin thinking about purchasing a whole life insurance policy.
Renewed Demand: Age 55+
When you near or enter retirement, you may being to see life insurance policies in a new light. Instead of a tool used to protect dependents and counter your debts, a life insurance policy will become a way to pay for end of life expenses, or to leave a legacy for your loved ones or a cause that you support. Some people choose instead to transform their life insurance policy into a long term care insurance policy to cover medical expenses as age increases and health becomes increasingly fickle. A qualified insurance agent can explain your options and find the policy that is right for you.
So, where do you and your loved ones fall in the life insurance demand curve? If you're ready for a free whole or term life insurance quote, call Vargas and Vargas Insurance Agency at 617-298-0655. One of our friendly and knowledgeable agents will help you asses your life insurance needs and get you a policy that is perfect for your current life stage.