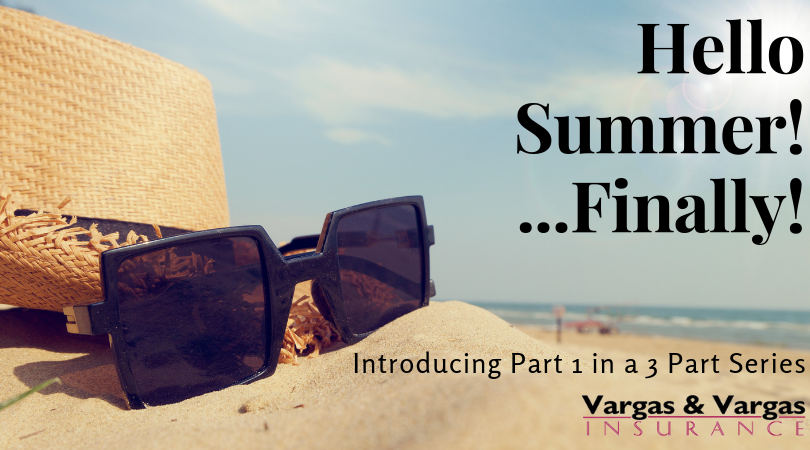 You'd think preparing to go on vacation would be as tranquil as the vacation. Too often it's not. The hectic days leading up to vacation time include preparing for the departure from home and office and preparing for the vacation.
Here's some tips that might help you prepare more efficiently…and more calmly…for your vacation.
PACKING
The dreaded packing of the suitcase ritual can make anyone crazy! Prepare for your packing process well in advance. After all, many of the clothes you'll take on vacation are not the clothes you wear everyday, are they? Spend 20 minutes a week for the three weeks in advance of your vacation and pack small amounts at a time. Setup your suitcase in one spot, where you won't move it. Then add to the suitcase in small increments.
IMPORTANT DOCUMENTS
Passports, credit cards, plane/train tickets, printed itineraries need to be collected well in advance and stored together. Any office supply store has perfect sized, closeable plastic envelopes and containers that are ideal for collecting your important travel documents into a single convenient location. Try to use a bright color for the container so it's easy to find in a hurry, or in the dark. If all else fails, a resealable plastic storage bag, the kind you use in your kitchen, is a great solution too.
PHONE NUMBERS
In your address book on your Smartphone, create a new address category where you can save important phone numbers for easy access. This way, in the event of an urgent phone call you can pop open a single address category and access all the numbers you'll need to call, text or email. Remember, you're on vacation! If you have to make urgent contact with folks back home, you'll want to do it quickly so you can get back to the real work of relaxing!
HOME SECURITY
Checklists are the best way to efficiently prepare your home for your absence. Windows locked? CHECK. Alarm company notified of vacation dates? CHECK. Lamp timers installed and correctly set to match sunrise, sunset? CHECK. Think like an airline pilot: create a checklist and review the checklist at least two weeks before you leave for your vacation, and then once more the night before or morning of your departure.
INSURANCE
Preparing your insurance for your vacation may be the easiest part of your holiday preparations. One call to your Independent Insurance Agent to review your insurance policies can help you determine what you have, what you will need, what you're covered for while you're away on vacation.
Call us today to be prepared to vacation without a worry.
Call now at 617-298-0655 or text us at 617-409-0329.
Click here to Visit our Contact Us page.