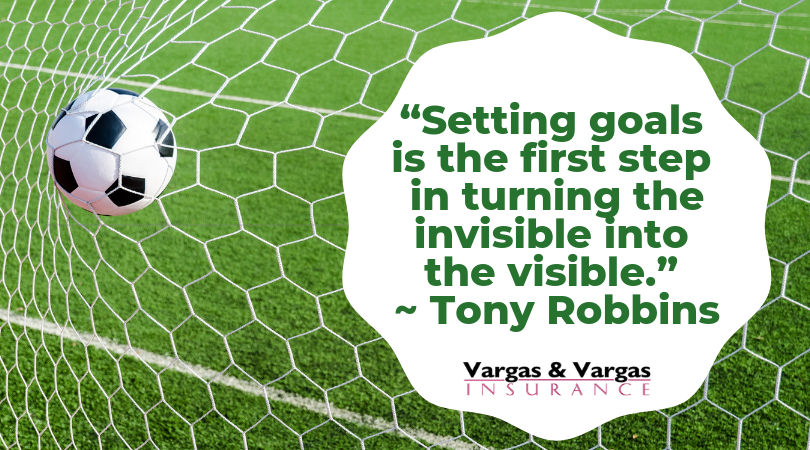 I LOVE starting my week with positive words of wisdom. These words inspire me. I LOVE sharing the same words of wisdom with you for inspiration too! This week's words of wisdom are:
"Setting goals is the first step in turning the invisible into the visible."
~ Tony Robbins
Last week, I talked about setting up your "Number One" goal. An example of a goal could be focusing your marketing and sales efforts by understanding how to leverage your "One Number."
Wait!
You may be asking, did he say "number one" or "one number?"
I said BOTH!
When I'm talking about a "number one" goal, it's not the same as your top priority goal. For example, growing top line revenue is a primary goal.
What, then, is a ONE NUMBER goal?
The ONE NUMBER goal is a measurable numerical digit that you choose that relates to a desired outcome based on a list of goals that will grow your business.
Let's get specific with using MY NUMBER ONE goal setting as an example:
The Goal:
I want to add to our list of referral partners.
Therefore, 5 is my ONE NUMBER goal. You choose the "by when" date.
Action Steps:
-I establish the number of calls I need to make to find new potential referral partners.
-I set out to make 30 calls weekly to prospective referral partners.
-I secure 1 to 3 new appointments with prospective referral partners.
In my experience, 3 appointments on average becomes 1 new referral partner.
Outcome:
I need a list of 150 referral partners to get 15 appointments to get 5 new referral partners.
The "ONE NUMBER" goal is 5 referral partners.
Next week: Goal vs Approach vs Effort!