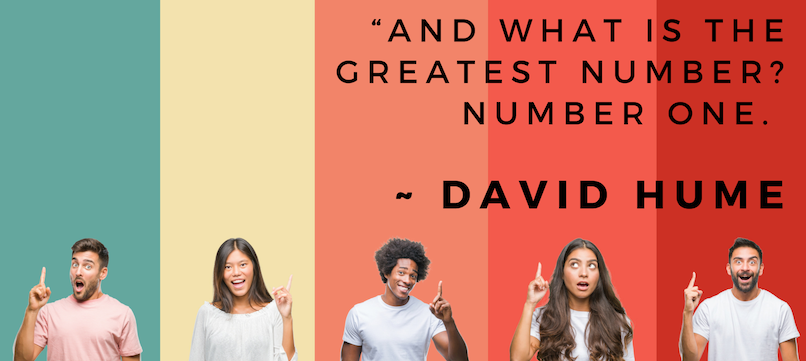 I LOVE to start my week with positive words of wisdom and here are this week's:
"And what is the greatest number? Number one. ~ David Hume
We all have things that we want to achieve in our lives:
* Getting into the better shape
* Building a successful business
* Raising a wonderful family
* Writing a best-selling book
* Winning a championship
….and so on, and so on, to name just a few.
For most of us, the path to these "wins" starts by setting specific and actionable goals. This is how I approached my life, until recently. I would set goals for classes, for weight-lifting at the gym, and for the type of clients I wanted to attract to my business.
However, I realized that when it comes to actually accomplishing the tasks it takes to make progress with those specific goals, there is a better way to approach this process.
It comes down to the difference between goals and systems. Let me explain.
Let's talk about your goals, specifically your "Number One."
Goal: Focus your marketing and sales efforts by understanding how to leverage your "One Number."
Overview:
* One Number
* One Job
* One Measurement
* One Source (at a time)
What is the ONE NUMBER? Stay tuned for next week!