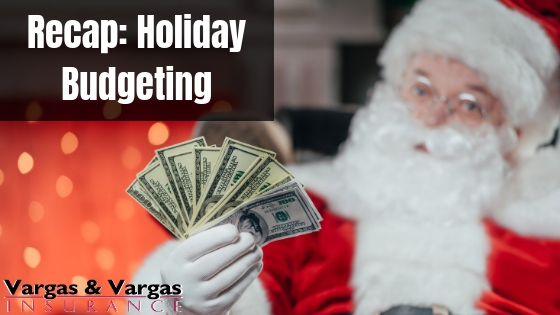 "A budget tells us what we can't afford, but it doesn't keep us from buying it." – William Feather
It's still pumpkin season, but now is the perfect time to start making plans for the end of the year. The holidays can be expensive, so get a jump on your holiday budgeting by starting now. Check out the following prevalent sources of spending in November and December and see where you can make some adjustments:
Decorations – Hold off on buying anything new until after the holiday when everything goes on sale.
Entertaining – If you're hosting a party, make it a potluck to ease the financial burden. When attending, bring affordable hostess gifts.
Travel – Make your holiday travel a road trip if you can, otherwise buy plane tickets early.
Gifts – Get the most bang for your buck by shopping at Black Friday sales. DIY gifts often cost less than store-bought.
To make some room for more spending, call Vargas and Vargas Insurance Agency at 617-298-0655. Talk to an agent and see if we can save you money on your home insurance or auto insurance policy. Our trained Massachusetts insurance agents can check your existing policy and see if there are any savings that you could be taking advantage of. And make sure that you stay tuned to our blog to get more tips for the upcoming holiday season and the New Year!