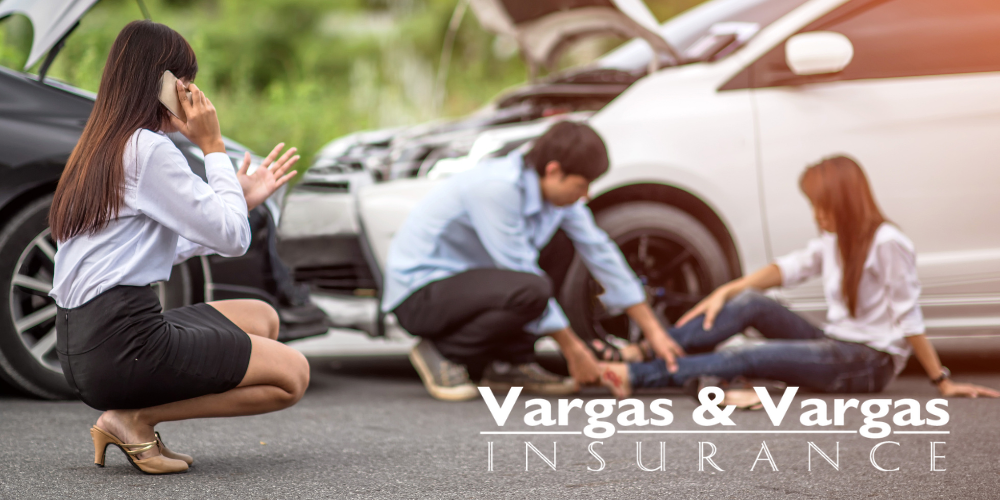 It's quite common for some pieces of personal property to diminish in value almost immediately. For example, a computer could lose a great deal of its replacement value within days because of the ever-changing nature of technology and its use. But how does Inherent Diminished Value work for a car?
This depends on the state in which you live. But in Massachusetts, IDV is an established precedent.
What is Inherent Diminished Value?
Inherent Diminished Value, or IDV, is when a vehicle loses value due to damages caused by a no-fault accident. This is when there is a collision through no fault of your own.
As some damage is prevalent even after repairs, courts have ruled that IDV claims can help the owner be "made whole."
These are usually filed as third-party claims. That's because you'll contact the at-fault party's insurance company.
An example of this is when an accident occurs through no fault of your own that causes structural damage to the vehicle's framework. Although repairs can be made to allow the vehicle continued use on the road, the frame itself could be altered in a way that disrupts usage as intended.
If the vehicle has less than 20,000 miles on the odometer after suffering severe structural damage, this could result in an IDV claim of roughly 10% of the vehicle's value.
Is There a Difference in Depreciation vs Inherent Diminished Value?
Depreciation is when the value of the vehicle decreases over time due to normal wear and tear. In fact, most pieces of property will depreciate over time except for housing.
A well-maintained home will actually appreciate over the years, which is why homeownership is a great investment.
So, a vehicle with 200,000 miles will depreciate quite a bit because it has been extensively used. Even after installing a new motor, the vehicle will never be at its original MSRP.
Inherent Diminished Value, on the other hand, happens immediately upon an accident. This is why the IDV claim is much more for a new vehicle vs an older one. It hasn't had nearly as much wear and tear.
How to Calculate Inherent Diminished Value
Let's take a look at the calculations to establish IDV. For this example, let's say I have a 1990 Dodge Daytona ES with 82,399 miles.
1. Establish the Car's Value
The first thing we'll do is estimate the vehicle's value. This gives us a base amount. A commonly used website for finding vehicle value is the National Automobile Dealers Association, or NADA.
In my example, the value of a 1990 Dodge Daytona ES is $11,000.
2. Calculate the Value's Base Loss
In many instances, the insurance company will calculate the base loss at a maximum of 10%. This means my Daytona's base loss is $1,100 (11,000 x .10)
3. Use the Multiplier for Damages
Use the multiplier from the numbers below:
1.00 = Severe structural damage
0.75 = Major damage to structure and panels
0.50 = Moderate damage to structure and panels
0.25 = Minor damage to structure and panels
0.00 = No structural damage or replaced panels
Let's say my car was in an accident that severely altered the frame of the vehicle. I would use the "1.00" multiplier. So, my IDV is still at $1,100 (1100 x 1.00).
4. Use the Multiplier for Mileage
Remember when I told you about the "depreciation" of an automobile? It'll actually play a role in the Inherent Diminished Value of your car.
Use the mileage multipliers below:
1.00 = 0 < 20,000 miles
0.80 = 20,000 – 39,999 miles
0.60 = 40,000 – 59,999 miles
0.40 = 60,000 – 79,999 miles
0.20 = 80,000 – 99,999 miles
0.00 = 100,000+ miles
For example, let's now say that my vehicle had only 82,399 miles on the odometer at the time of the accident. I would use the "0.20" multiplier. As a result, my IDV would decrease further to $220 because of the mileage (1100 x 0.20).
Any vehicle that has over 100,000 miles may not qualify for an IDV claim.
When Should You File a Diminished Value Claim?
For the most part, the Inherent Diminished Value triggers when you are involved in an accident through no fault of your own. This means you're most likely to file a claim against the at-fault driver's insurance company.
If you're involved in a hit-and-run, or if the at-fault driver is uninsured, you may be able to file a claim against your own insurance company. This is because there is no other insurer involved.
File your IDV claim as soon as possible. Some areas may have a statute of limitations or your vehicle could further decrease in value as time marches on. In any case, make sure you have supporting documentation.
What Kind of Coverage Do You Have?
Although your insurance may cover a great deal of damage, you may also receive additional restitution due to Inherent Diminished Value.
At Vargas & Vargas Insurance, we help our clients get what they need and deserve. Contact us today to find out more about how we can help keep your automobile covered.
Not all repairs can completely restore a vehicle back to its original functionality. Can compensation help you in such a situation?