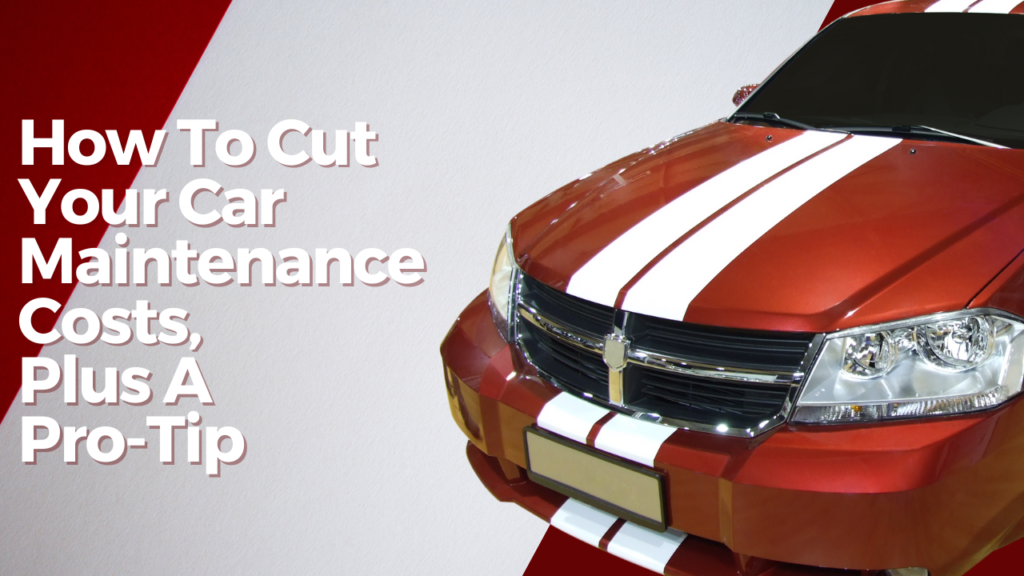 How does saving thousands of dollars in car repairs sound?
We're here to share some maintenance tips that may do just that! Check them out below:
Schedule Inspections and Maintenance
To save money on car maintenance, regularly book check-ups and services. Think of it as preventative maintenance to avoid costly repairs later. For instance, replacing brake pads is cheaper than replacing damaged brake discs. How often you should have your car checked depends on how much you drive – more miles mean more frequent check-ups.
Change The Oil – To keep your gasoline-powered vehicle running smoothly, it's important to regularly change the oil. This typically costs around $60 and should be done every 5,000 miles. Even if you don't drive much, you should still change the oil at least once a year, according to Consumer Reports.
Keep The Battery Clean – If you don't keep it clean, it could develop a crack or not function properly. Test your battery twice a year and inspect it for corrosion.
Replace The Brake Pads – Check the brake fluid every time you change the oil. If it's dark in color, reach out to a mechanic to get your brake fluid changed and see if a new system is needed.
Replace Your Air Filter – Change your air filter every 12 months or 12,000 miles, as using an old air filter can lead to significant – and costly – problems for your air conditioning system.
Lights On For Safety – Keep a close eye on your car's lights. Make sure your headlights, brake lights, and indicators are functioning properly. Don't forget to test the brake lights by pressing the pedal or asking for help. Modern cars have a warning light on the dashboard to signal when lights are out. Remember, faulty lights can be dangerous and might lead to fines from the police. Stay safe on the road!
Here's A Pro-Tip – According to auto mechanic expert Scotty Kilmer, tire rotation for modern cars is an unnecessary expense. He explains that today's tires are significantly superior to those in the past.
Your Local Independent Insurance Broker.
If you want to ensure that you have the best insurance coverage at the most affordable price, our team is ready to assist you. Simply dial 617-298-0655 to get in touch with us. We will be happy to review your insurance policy and make recommendations to ensure that you are properly insured.