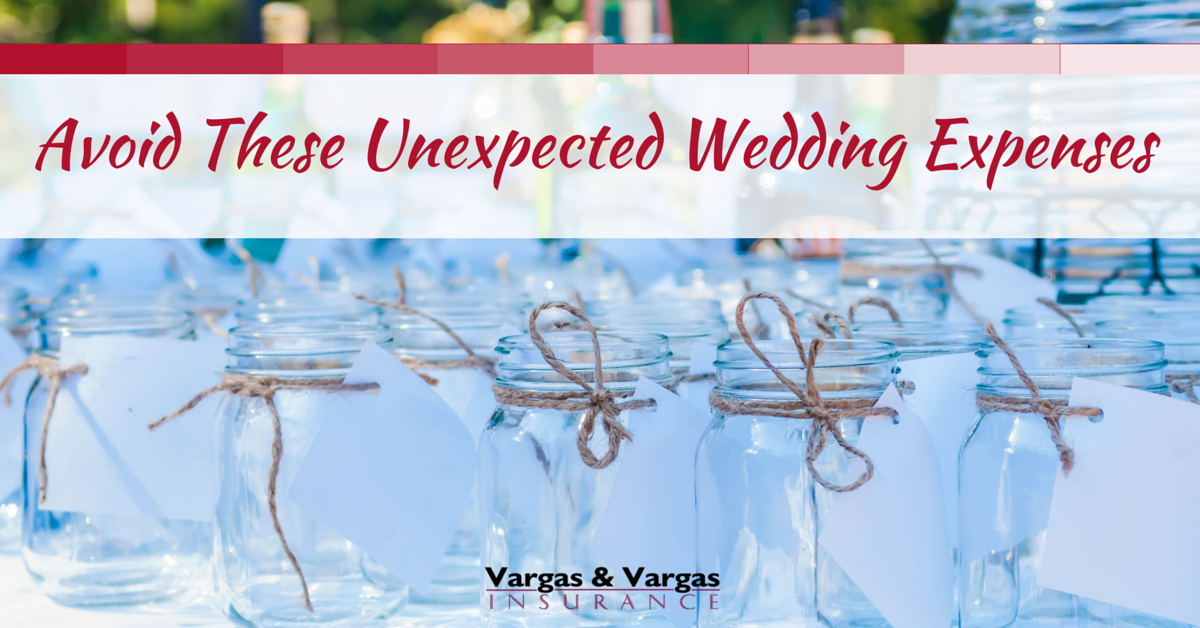 It's wedding season once again. If you're planning to walk down the aisle in the near future, you're probably already aware that the average cost of a wedding is over $25,000. Even frugal weddings cost thousands of dollars nowadays, so if you want to have all of the fun and romance without the inflated bill, be aware of these costs that you may not expect, and be prepared to deal with them accordingly.
The Venue
If you're planning to rent out a location for your wedding, be prepared to pay for it, especially in peak season. If you're looking to save some money, plan your wedding in an off-peak month, or on a weeknight when the venue won't have as much demand. People planning smaller weddings can also consider getting married at home, or at a local park – just be prepared to pay for chair and table rentals.
The Flowers
Between the bride's bouquet, bridesmaids' bouquets, and boutonnieres, you're probably racking up quite a floral tab. And if you want to add corsages and boutonnieres for the moms and dads? What about floral centerpieces at the reception? To save some money on flowers, cut down on how many you will need. Consider building the bouquets and boutonnieres yourself (it isn't all that difficult) with flowers from a local florist.
The Photographs
Your wedding photographs are pictures that you will look back on for a lifetime, so you want to make sure that they're good. If you have a friend or relative that has a nice camera, consider paying them to take your portraits. There are also services like WedPics that will allow guest to upload their pictures of the wedding.
The Bar
It's an endless debate – do you offer an open bar at your wedding, or make your guest pay for their drinks? If you want to offer drinks without spending too much, consider only supplying beer and wine, or only offering an open bar for a few hours before switching to a cash bar.
The Catering
Catering is often second on the list of highest wedding costs. Avoid breaking the bank by cutting back on your catering costs – serve three courses instead of five, or offer only fish and chicken instead of paying for costlier beef dinners. You could also save by opting to have your wedding earlier in the day and serving lunch instead.
The Miscellaneous Costs
The truly unexpected costs are the ones that will end up derailing your wedding budget. Be prepared beforehand, though, and you won't be surprised. Remember that it's customary to tip venue staff and vendors 10% – 20%, account for dress alterations, and remember to ask if your ceremony or reception venue charges parking fees.
If you want to protect all of the money that you're planning to spend on your wedding, call Vargas and Vargas Insurance Agency at 617-298-0655 and ask about a wedding or special event insurance policy. The insurance experts here at Vargas and Vargas Insurance want to help protect you from your engagement to your special day and beyond!