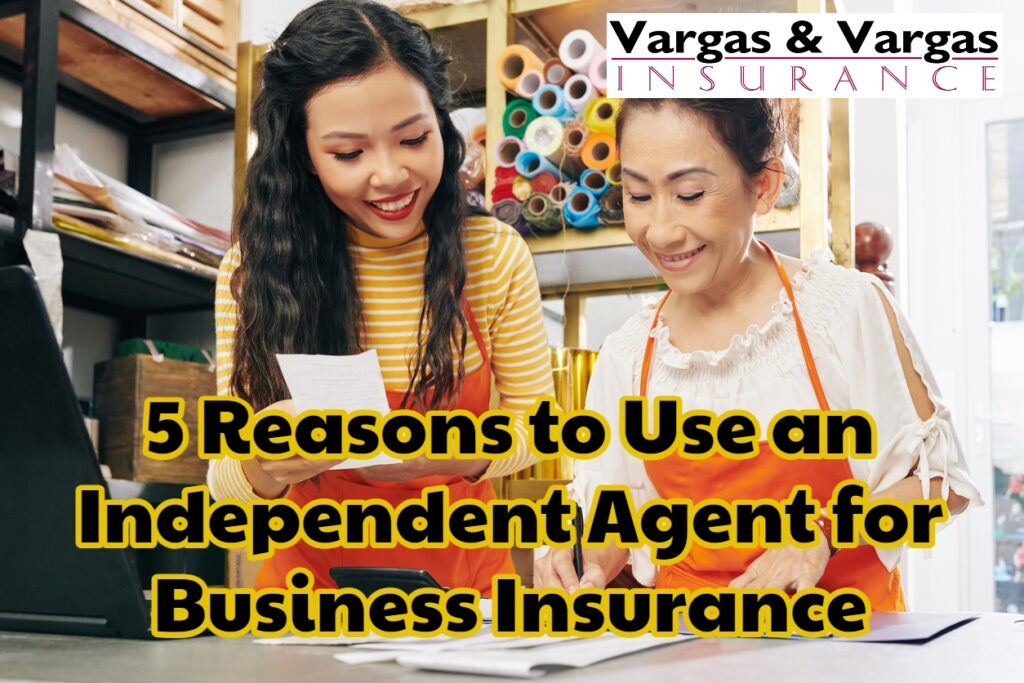 Every business owner needs multiple insurance covers. From health policies to general liability business insurance, entrepreneurs must protect themselves, their employees, and customers from unforeseen accidents. Using an independent agent for business insurance comes with many benefits that direct writers cannot offer.
1. Better Premium Deals
Independent insurance agents are usually knowledgeable about business insurance policies in their states. This, combined with their networks of insurers, makes them a valuable asset to your business. They can help you get the best premium deals at discounted prices. Since they are bound by law to serve your interests, you are assured that they will give you a variety of options that offer you maximum protection at lower costs.
2. Tailored Risk Assessment
Most independent insurance agents are trained risk assessment and management experts. They can therefore assess the potential areas of liability in your business and correctly advise you on the premiums that can protect you. They are also familiar with the latest business liability regulations. As such, they can guide you on any risks that need to be covered in your business. Direct writers may not offer such tailored risk assessment services, leaving your business inadequately protected.
3. Multiple Coverage Packages
Getting insurance policies from multiple insurers can be quite a hassle. Unfortunately, most direct writers specialize in specific policies. This is unlike independent agents, who often provide a one-stop-shop for all your business insurance needs. When you combine multiple premium coverages, you will have more room to negotiate the best rates for your entire insurance package.
4. Excellent Customer Service
Once you purchase your insurance from a direct writer online, you might never hear from them again. When you choose an independent agent for business insurance, on the other hand, your agent is just a call away. They will keep in touch and offer you after-sales customer care services by continually assessing your business whenever necessary. They will also inform you of the latest premiums that you might need, giving you room to revise your business insurance cover as you deem fit.
5. Hassle-Free Claims
Nobody likes the hassles of filing for claims because of the paperwork and long procedures involved. An independent insurance agent will save you from all these hassles by following up on your claims and handling the entire process on your behalf. They will also guide you on the correct claim estimates based on your cover.
Using an independent agent for business insurance can save you and your business a lot of money, time, and stress. They can handle all your insurance needs and give you room to focus on more productive activities.
If you are looking for licensed and experienced insurance experts who will place your interest before those of insurance companies, then contact Vargas & Vargas Insurance. Our premier local independent insurance agency has independent insurance agents who will customize your insurance coverage to your specific needs at the right price and answer all your insurance questions. Contact us today to get the best insurance premiums for your business.