Does your business use a vehicle? If a car or other automobile is a part of your business, you need to make sure that you have a top notch commercial vehicle insurance policy! A commercial auto insurance policy will protect your business in several different ways.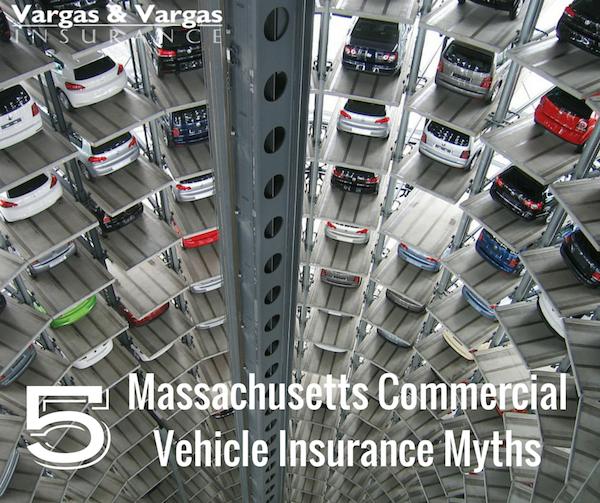 Unfortunately, there is a lot of misinformation floating around about commercial vehicle coverage. In an attempt to clear up the misconceptions, here are five common commercial auto insurance myths, and the truth behind the confusion:
Myth 1: Any employee is covered when driving a company vehicle.
In some cases, commercial vehicle insurance policies specify that drivers are only covered if their name is on the policy. This means that it is the business owner's responsibility to make sure that this list of drivers is kept up to date, and that employees that are not listed on the policy know that they are not permitted to drive company vehicles.
Myth 2: Seasonal businesses should cancel their coverage when their vehicles aren't in use.
If you run a seasonal business, you may be tempted to only purchase commercial auto coverage for your business vehicles when your business is open. There are several reasons why cancelling your coverage is a bad idea. First off, your vehicles will lose their protection – while they won't get into an accident when they're not on the road, they could still be the target of a thief, or get damaged by a storm or a falling tree. It is also worth noting that some commercial auto insurance providers will charge you more to insure a vehicle that has gone without coverage. So, letting your coverage lapse may cost you when you're ready to start business again. Instead of cancelling your coverage altogether, call your Massachusetts insurance agent and ask about reducing your coverage to liability only.
Myth 3: You don't need commercial vehicle insurance coverage for your personal automobile.
If you only use your automobile for personal use, then a traditional auto insurance policy will suit you just fine. If, on the other hand, you know that you will occasionally employ your personal vehicle for commercial uses, you need to ask your insurance agent whether you need a commercial automobile policy. This includes transporting commercial goods or paying passengers, or if your vehicle has equipment installed to support a business.
Myth 4: You must pay your insurance premium in full and up front.
Don't fall into the trap of thinking that you are required to pay your entire insurance premium up front. In fact, many insurance providers will allow you to pay in installments. It is important to note, though, that by using a payment plan you will sometimes be losing out on a 'Pay in full' discount. Ask your business insurance agent about the details of your policy to find out more.
Myth 5: It will always be cheapest to bundle your business insurance policies with the same provider.
Here at Vargas and Vargas Insurance Agency, we are experts at getting our customers great insurance at a low price. Because of this, we know that bundling isn't always how you get the best price on protection for your commercial vehicles. In fact, sometimes you will pay much less in insurance premiums if you take advantage of discounts offered by different insurance providers. To find out about how to save on all of your business insurance policies, call the experts at 617-298-0655.