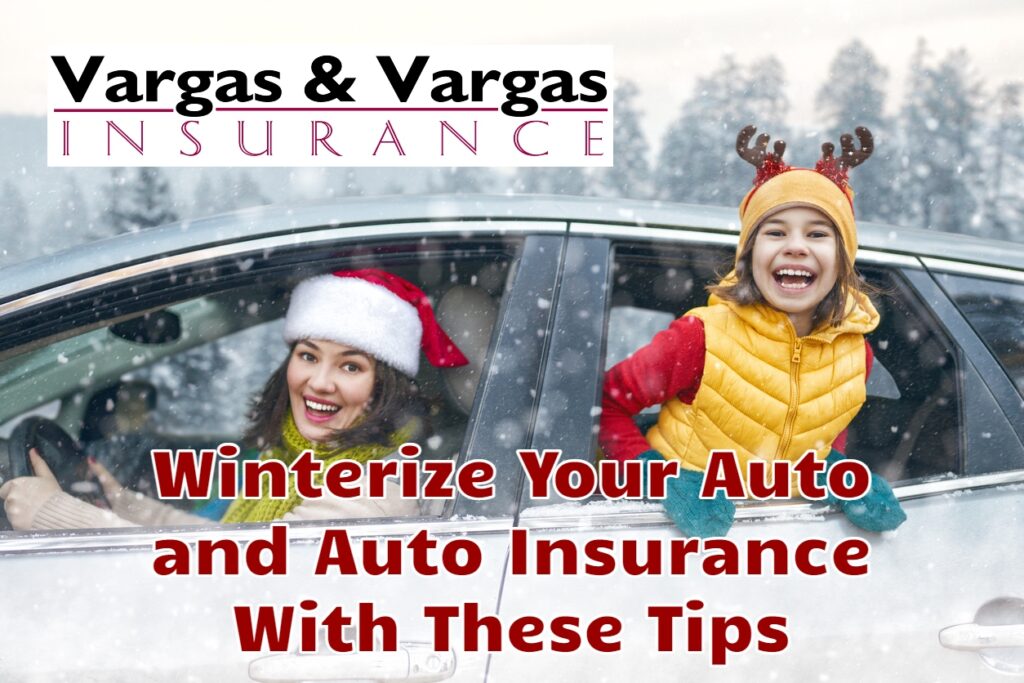 As winter continues, it's important to prepare your car for the harsher conditions. At the same time, you want to make sure that your auto insurance policy provides you with sufficient coverage for the season. Here are some tips on how to winterize your auto — and your auto insurance.
Winterizing Your Automobile
Make sure your 4-wheel drive works if you have it.
Check your vehicle's belts and hoses. Cold weather can cause them to weaken and even break, so you may want to take your car in for a tune-up ahead of time.
Change your windshield wipers.
Always keep your fuel tank full. A near-empty tank in extremely cold weather can result in severe damage to your car.
Top off your fluids (coolant, wiper fluid, and so forth).
Check your oil. If you need to give your car an oil change, make sure you use a product with the right viscosity (or thickness).
Check your car's battery. The last thing you want is a dead battery in freezing temperatures.
Check your air filters, and replace them as needed.
Make sure your tires have enough air pressure. You'll likely have to periodically check on this throughout the winter. Also, consider putting on snow tires if you live in an area that gets a lot of snow and ice during the cold season.
Winterizing Your Auto Insurance
It's true that you can never foresee an auto accident or other winter-related damage. However, you can prepare. You may want to add collision coverage to your automobile insurance policy in the event that you slip or slide into something and damage your car that way. Also, comprehensive coverage will cover just about any other accident that causes damage to your car, such as a branch falling on your hood or damage from a snowbank.
At Vargas & Vargas Insurance, we can help you winterize your auto insurance so that it works best for you. We are one of the premier local independent insurance agencies, and we truly work for our clients, not ourselves. Our team of friendly experts would be happy to answer all of your insurance questions. Contact us today.