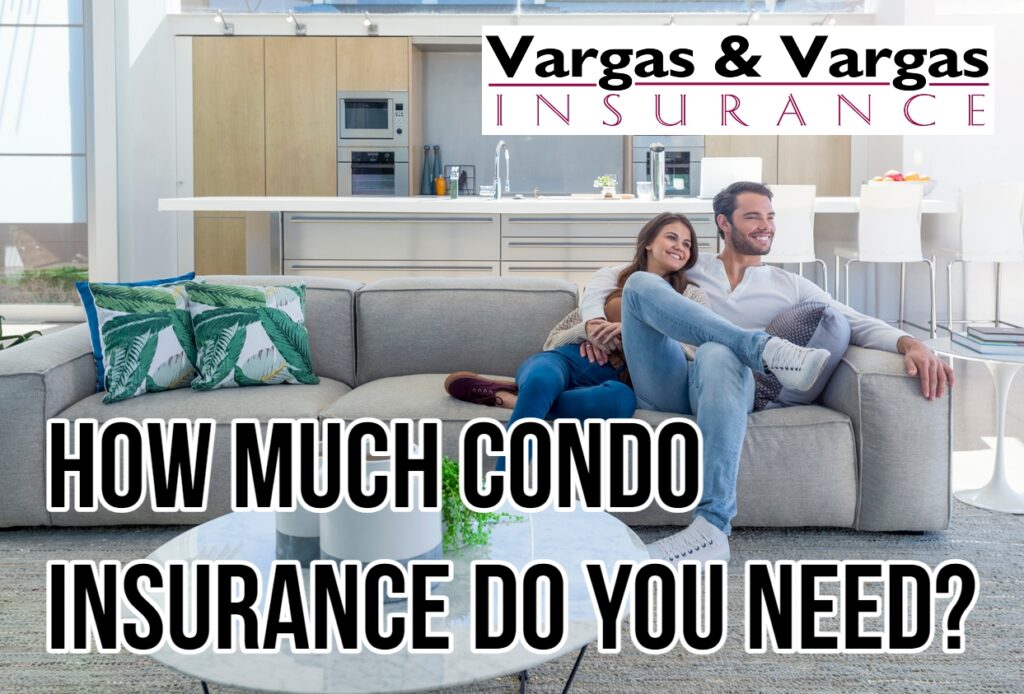 The purpose of condo insurance is to protect your financial investment in your belongings and provide liability coverage. If you under-insure your belongings, you won't be made whole again after a fire or burglary. If you over-insure, you'll be paying a higher insurance premium than you need to pay.
Imagine a fire rips through your condominium. Thankfully, everyone gets out safely. Your condo insurance will cover most belongings, less a deductible. Therefore, you should buy enough contents coverage to replace all your belongings and be made whole after a loss.
So today, the team at Vargas & Vargas Insurance will explain how to decide how much condo insurance you need. We'll talk about contents coverage and also touch briefly on liability coverage. The first step is to tally up your belongings.
Contents Coverage: Tally Up Your Belongings
Grab a notebook and take a walk through your condo. Start by jotting down the big-ticket items.
If you add it all up, then you've probably spent significant cash on:
Furniture — including bedroom sets, mattresses, dining room sets, and living room furniture
Appliances
Wardrobes, shoes, and accessories
Hobby items and craft supplies
Electronics — such as televisions, computers, tablets, cell phones, and all the related accessories and chargers
Decor — including area rugs and window treatments
Then, start thinking about the money you have tied up smaller items like linens, towels, and cosmetics. Also, don't forget the medicine cabinet and medical devices. Suddenly, you'll realize you have anywhere from a few hundred to a few thousand dollars of personal belongings in the bathroom alone!
What's your final number? A single individual might own $50,000 worth of belongings easily. A family of five might need $200,000 in contents coverage for a start.
Next, it's time to think about liability coverage.
Condo Insurance and Liability Coverage
Most condo insurance providers offer packages that include a pre-set amount of liability coverage. It may be $100,000, $250,000, and so on. You can always ask for more liability coverage, and in today's litigious society, more coverage is better.
We should also point out that some umbrella insurance policies (which are additional liability policies for families with many assets) have minimum property liability requirements. In other words, if you have an umbrella policy, it might require that you maintain $500,000 or $1 million of liability coverage at your residence.
We're Proud to Be Your Premier Independent Insurance Agency for Condo Insurance
Vargas & Vargas Insurance is proud to work for our clients, not the insurance company. We can customize your condo insurance policy to suit your specific needs and budget. We're ready to answer your condo insurance questions, so contact us today.