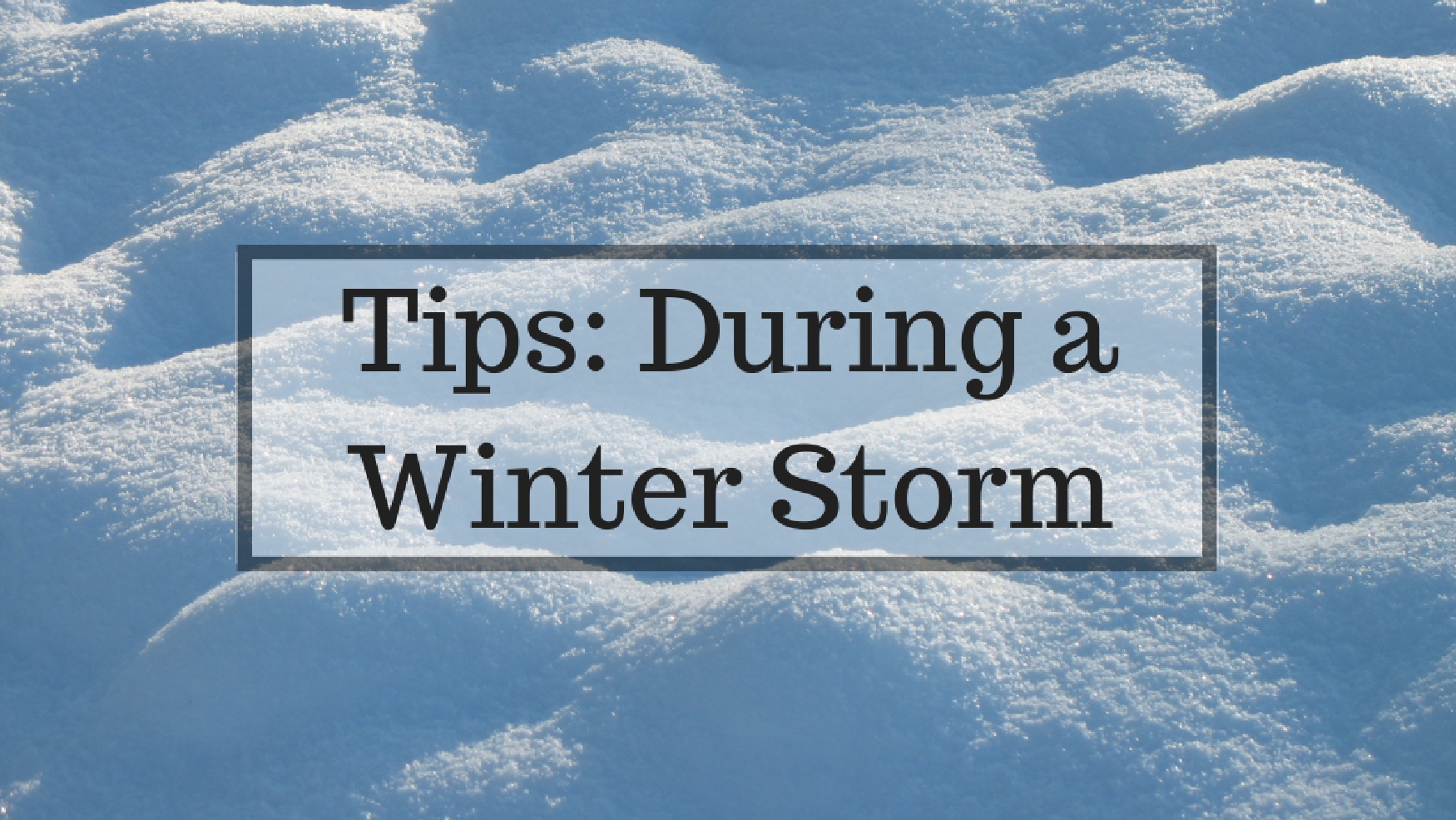 Now that you know what to do to prepare for a winter storm, we are ready to cover what to do once a storm blows in. When you're stuck in the middle of a blizzard, here are some tips that you and your family should follow in order to stay safe:
During the storm, everyone should stay indoors.
If anyone must go outside, make sure that they dress for the weather, and tell them to walk carefully – black ice can be very dangerous!
Drive only if absolutely necessary. If someone goes out on the roads, know their destination and route just in case.
Know the signs of frostbite and hypothermia. Know what to do if anyone is affected by either of these conditions.
Stay tuned to your local weather station for updates on the storm.
Have plenty of activities ready in case of a power outage, especially if there are kids in the house. In fact, you may consider adding a few new games, books, crafts, and toys to your emergency kit to keep your kids occupied during a storm.
If and when there is a storm, please be careful and try to stay as safe as possible until the weather clears up. And make sure that you don't miss the third and final part of this blog series, which will go into what you should do after a major storm, including tips for making home insurance claims if there is major damage to your home.
Hopefully, this information will help you If you are in a bad situation, or if you would like to speak with a Massachusetts insurance expert from Vargas and Vargas Insurance Agency, just call 617-298-0655. We will be happy to help you understand your automobile, homeowners, and business insurance coverage options, and select the plan that's best for your unique needs.