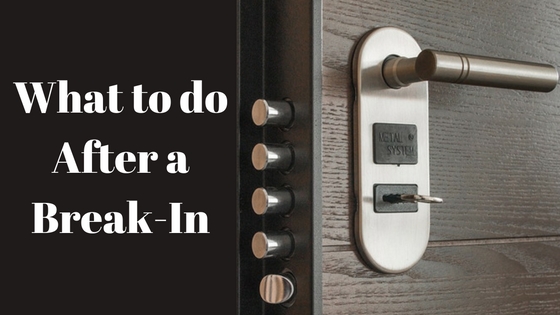 It's a nightmare come true for every homeowner – you come in from being away only to find that your home has been broken into. Once the initial shock wears off, what should you do? Here are four steps that you can take to start down the road to normalcy:
Immediately Call the Police
The first thing that you should do is immediately call the police. Wait outside or at a neighbor's home for the police to arrive, and do not touch anything in your home until the police are able to investigate. File a police report, and keep a copy for insurance purposes.
Talk to Your Insurance Agent
Your insurance provider will want to know about the break in right away, and may want to send an adjuster to assess the damage. They will likely need a copy of the police report, as well as a list of the items that were stolen or damaged.
Begin the Cleaning and Repairs
It can be very emotional to have your home invaded. When you finally need to start the process of cleaning up, consider rearranging the furniture or painting the walls to make the space feel fresh and new. This could help you and your family overcome some of the bitter emotions that often come with this kind of event.
Evaluate Your Home's Security
If your home security system could use an upgrade, now is the perfect time to do so. Your local insurance agent may be able to help you get a discount on your home insurance policy if you have certain security features installed, such as a monitored security system and video surveillance.