Do you have a dog? It has been estimated that there are over 80,000 dogs were living in the US as pets in 2014, and that number has been growing steadily for several years. One thing that we believe all dog owners should know is that no matter how good tempered your pet is, there is always the change that you could have to make a home insurance claim one day due to a dog bite. If that day ever comes, the folks here at Vargas and Vargas Insurance Agency want to make sure that you are covered.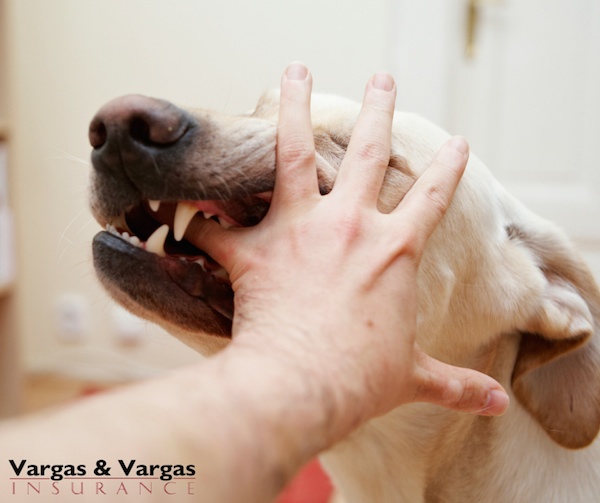 The Most Dangerous Dog Breeds
While every breed of dog has the potential to be dangerous, one type of dog has been statistically shown to be the most dangerous. The most hazardous dogs tend to come from the Molosser breeds, a category of solidly built, large dog breeds that all descend from the same common ancestor. Molosser breeds include Pit bulls, Rottweilers, Mastiffs, Boxers, among others.
While these breeds account for only 9% of the dog population in the US, they are responsible for 81% of harmful attacks, including 76% of attacks on children, 87% of attacks on adults, 72% of dog bite fatalities, and 81% of maiming attacks. Because of this, some insurance policies will not cover these breeds of dog. If you have a Molosser breed of dog, or are thinking of purchasing one, please contact your Boston home insurance representative to talk about your insurance options so that you will be covered in all situations.
A Typical Dog Bite Claim
Will my home insurance cover dog bite claims?Here are a few facts about dogs and dog bites that every pet owner should know to aid in their full understanding of just how financially (and medically) serious a dog bite claim can be. According to the Insurance Information Institute:
4.5 million people suffer dog bites each year.
Of these 4.5 million, almost 900,000 require medical attention due to the severity of their injuries.
In 2013, there were over 17,000 claims nationwide due to dog bites.
The average cost per claim in 2014 was over $32,000.
Insurance providers paid out over $530 million in dog-related claims in 2014.
Would your home insurance policy completely cover you if your dog were to cause a claim? If your insurance is insufficient, you could end up paying the costs out of pocket, which could be financially devastating.
Specialized Home Insurance Coverage
If you have (or are thinking of purchasing) a dog, please call Vargas and Vargas Insurance Agency at 617-298-0655 so that one of our agents can check your MA home insurance policy. We will make sure that your policy will cover you in case of a dog bite, that it covers your breed of dog, and will ensure that you have the right amount of liability coverage for this event. If you have any questions about how your home insurance coverage would handle a dog bite, or if you have any other insurance questions, feel free to call and talk to us at any time – Vargas and Vargas Insurance is your #1 resource when it comes to Massachusetts home insurance policies!