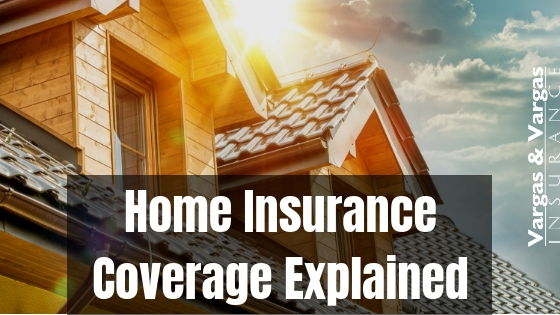 Everyone knows that when you own a home, it needs to be insured with a great home insurance policy. But what does that mean? What types of protection does a typical Massachusetts home insurance policy cover? While each policy will be slightly different based on the home and the needs of the homeowner, there are certain things that you can safely bet that any home insurance policy will (and won't) include.
What Is Covered
Your Property
When you purchase home insurance, the most basic type of coverage included in your policy is coverage for the property itself. This should include your walls, windows, floors, roof, and all the basic structural elements of your home. Just be aware that damage due to specific causes or events may not be covered, as noted below.
Personal Property
In addition to covering the structure of your home, most home insurance policies will also cover your personal possessions, up to a stated limit. Thankfully, you can talk to your local insurance agent to adjust this limit to fit your needs and the needs of your family. It is also worth noting that your belongings don't necessarily need to be in your home in order to be covered – ask your agent whether your coverage includes protection for items stolen out of your car, or a child's belongings while they are away at college, for example.
Personal Liability
The final type of protection often included in a standard home insurance policy is personal liability protection. This coverage will help to ensure that you are financially protected if you are involved in a lawsuit because, for example, a guest trips and injures themselves on your property and sues you for medial expenses and lost wages. You never know what the future will bring, so while you never expect to be involved in a lawsuit, this insurance coverage is a good safety net to have just in case.
What May Not Be Covered
Flood
Your basic home insurance policy will cover several perils, but flood damage isn't one of them. To learn more about flood insurance, read our FAQ blog here. One of the most important things to know is that to be a flood, waters must cover at least two square acres of normally dry land and/or affect at least two properties. If you want coverage for flood damage, ask your insurance agent about getting a flood insurance policy to add to your insurance portfolio.
Earthquake
Like floods, earthquake coverage is contained in a separate insurance policy and won't be included with your home insurance. New England regularly gets hit by smaller magnitude earthquakes, but there is always a chance that a big one will hit. The most famous earthquake to ever hit our area was the 1755 Cape Ann earthquake – at over a 6.0 on the Richter scale, it damaged hundreds of buildings and could be felt all the way from Nova Scotia to South Carolina!
Collectibles and High Value Items
Your home insurance will probably include coverage for your possessions, but you may want to offer special consideration for your high value items. As stated above, policies have limits on the amount of coverage they offer, so adding extra protection for some of your items may be recommended. This is especially true for fine jewelry, antiques, collections, etc. Talk to your Vargas and Vargas Insurance agent about any items that you fear may not be covered under a standard home insurance policy – they will be able to tell you whether you need additional insurance protection for these items as a floater on your home insurance or as a separate policy.
High Risk Items and Situations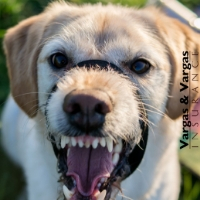 Here is another reason that you may want some expert help in reading the small print of your home insurance policy: some high-risk situations and items may not be covered! Every insurance provider is different, but some may not cover, for example, trampolines or offer liability protection for certain breeds of dog. If you have any special needs when it comes to having a high-risk situation like these, an insurance agent can help you select a policy that will offer coverage for you. The most common of these is pool accidents – and even if your policy offers coverage for incidents pertaining to your pool, you may want to consider some extra liability insurance to offset the additional risks associated with it, especially if you will have children or young adults swimming often.
As we mentioned earlier, this blog should not serve as a definitive guide for every home insurance policy. To find out what your unique home insurance policy covers, call Vargas and Vargas Insurance Agency at 617-298-0655. Want to find out what types of coverage we recommend for your Boston home? Call or click for a free home insurance quote from our coverage experts, and have us craft a unique policy tailored to your needs.