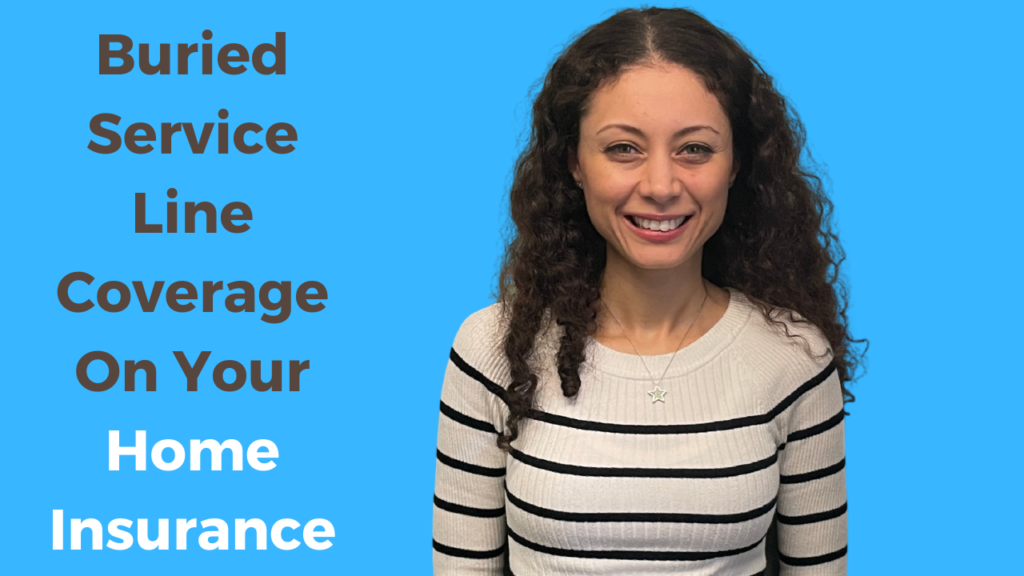 Service line breaks can be costly and unexpected, as they are not usually visible to homeowners. These lines provide water, gas, electricity, and other essential services to homes. At Vargas & Vargas Insurance we've seen how damaging a service line break can be when homeowners must pay for repairs out of pocket due to a lack of coverage on their homeowner's insurance policy. Homeowners should only have to worry about having to dig up their garden for access if there is a punctured pipe – not the full cost of repairs too.
In this article, we'll explore the optional endorsement you can add to your policy that provides protection for your home from any service line damages, as well as what is and isn't covered in the policy.
Does Home Insurance Cover Service Lines?
Service lines are an important aspect of a home, but they are not usually included in a typical homeowners insurance plan. However, it is possible to include coverage for service lines by purchasing an extra endorsement from most insurers. This type of coverage provides protection from any unexpected expenses caused by damaged service lines on the property, such as tree roots blocking water pipes or cracked sewer lines. It would cover the costs for fixing or replacing these utility lines, including the expensive digging required to access them and any landscaping that may be disturbed during repairs.
Once your deductible has been paid, your insurance provider will cover the costs of repairs or replacements. Service line breaks can cost anywhere from $5,000 to $10,000, so it is beneficial to add this endorsement to your policy in order to avoid incurring these large expenses out of pocket.
Damages That Are Covered
Service line coverage endorsement typically covers damages such as:
Wear and tear
Rust, decay, deterioration, and corrosion.
Additionally, it may cover damage from tree or root obstruction or
Vermin, insects, or rodents.
Landscaping or excavation accidents,
Freezing,
Collapse, and
Mechanical or
Electrical breakdown may also be covered.
Weight from cars can cause the collapse of an above-ground structure.
The Types Of Services Provided Include:
Examples of the various services that are part of a house can be seen here.
Telephone cable lines
Water Pipes
Drains,
Natural gas
Sewage
Fuel
Sprinkler systems
Liquid flow lines
Steam
Fiber optics
Buried electric wires
Types Of Service Lines Not Covered
These service lines are not included in the service line coverage.
Fuel containers
Cabling or pipes that traverse a body of liquid
Sewage systems
Wiring or tubing that isn't linked up and ready to go
What Does Service Line Coverage Cost
The cost of this coverage is actually very affordable and provides important protection. This coverage would usually cost between $50 and $100 per year for the $10,000 to $20,000 of additional coverage it offers on top of your homeowner's insurance policy.
Overall cost and premium would vary depending on the insurance carrier. Because this coverage is so affordable and offers important protections, Vargas & Vargas Insurance tends to recommend this coverage for all of our client's policies.
Protecting your home from service line breaks
Staying on top of the upkeep and inspections of your home can be tricky, so it's a good idea to ensure you're protected from any possible damage by having comprehensive coverage in your homeowner's insurance policy. As a homeowner, it is essential to understand what is included in your insurance policy and the areas where you may not be covered.
Your Local Independent Insurance Broker
Vargas & Vargas Insurance is dedicated to providing customers with the best service possible. We are independent brokers and work with many financially strong insurance companies to customize an insurance plan that meets the individual needs of our clients. For four decades, we have been helping homeowners understand the significance of having the proper homeowners insurance.
Contact us today 617-298-0655