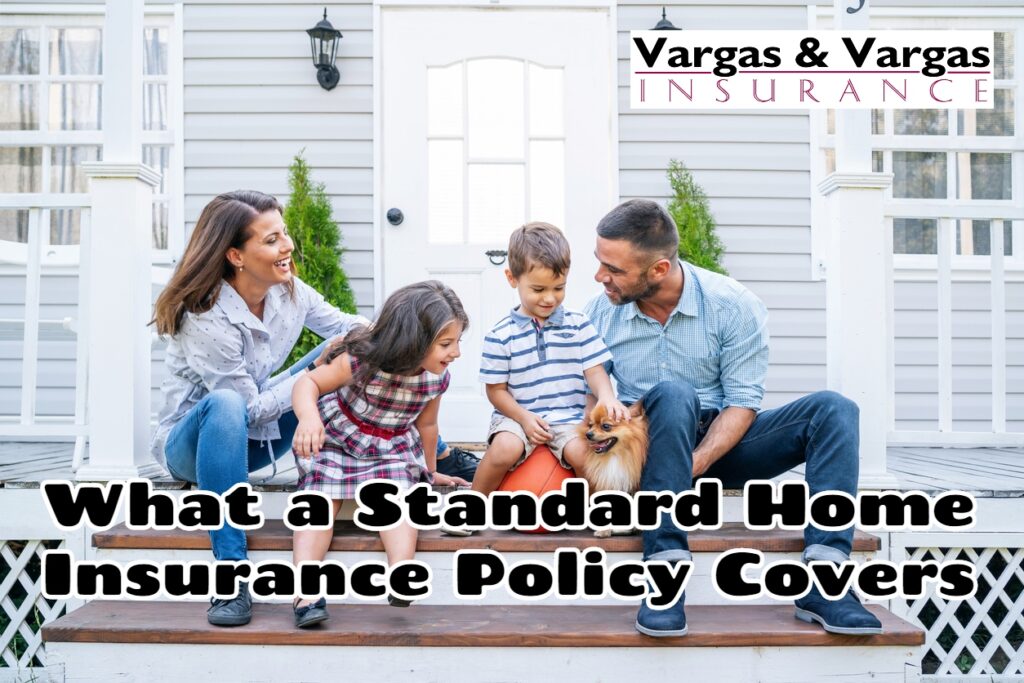 A standard home insurance policy compensates you if your home is damaged or destroyed by certain events. Home insurance also typically provides coverage for personal belongings and structures on your property. Here's a brief overview to explain what's covered by a standard home insurance policy.
What Are Insured Events?
A standard home insurance policy covers losses due to the events specified in the policy. Insured events for most policies include:
Fire
Hail storms
Lightning strikes
Windstorms
Theft
Vandalism
It's important to note that sewer backups, floods, and earthquakes are not insured events on a standard policy. If you desire coverage for such events, your independent insurance agent can help determine if you need additional coverage or a separate policy.
When an insured event makes a home uninhabitable, loss of use coverage pays additional living expenses related to fleeing the home, such as the cost of temporary housing. Loss of use coverage also provides protection for loss of rental income. The policy limit for loss of use coverage is usually a percentage of the dwelling's coverage limit.
What Structures Are Covered?
Home insurance typically covers the interior and exterior of the building itself. That includes the home's roof, walls, foundation, and structures attached to the home, such as a deck or a garage. Most policies also protect structures on the property that aren't connected to the home, such as a fence, a shed, a gazebo, or a detached garage.
Is Personal Property Covered?
Generally, personal items within the home are covered for losses due to insured events. Here are examples of covered personal property:
Clothing
Electronics
Furniture
Appliances
Sporting equipment
Musical instruments
Although home insurance does cover costly items like fine jewelry, antiques, art, and furs, the limits on a standard home insurance policy are usually insufficient to compensate for their full value. You may be interested in purchasing additional coverage for such items.
What Is Liability Protection?
A standard home insurance policy usually includes liability protection. If someone who isn't a resident of your home is injured on your property, liability protection provides coverage for expenses, such as the injured person's medical bills or your legal costs in the event the injured person sues.
When you're uncertain whether you have coverage for damage, it's always best to check with your local independent insurance agent. If your agent is not available, look at the exclusion page of your insurance policy.
Vargas & Vargas Insurance is one of the premier local independent insurance agencies. We work for our clients and not the insurance company. We will customize your home insurance coverage to your specific needs at the right price. We're also available to answer all of your insurance questions. Contact us today to get started.