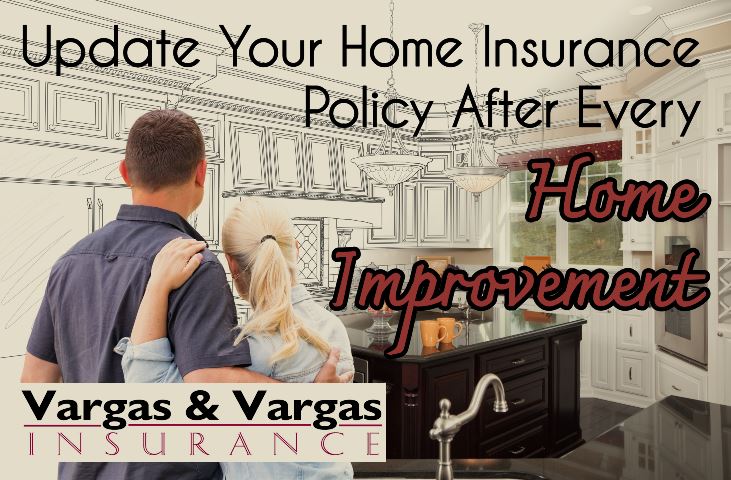 Home improvements can change more than your home. The truth is, even a kitchen upgrade can increase your home's efficiency, value, and more. That means you need to consider how the increase in value can impact your home insurance policy. Not considering it can make it impossible for you to get everything you deserve if you file a claim. It can also mean you pay more than you have to for insurance coverage. Why risk it?
What Home Improvements Require Changes to Home Insurance?
Let's say that, within the past few years, you have invested money into your home to upgrade your kitchen, home office, and your roof. You may not think about them being a total cost, but each improvement adds up. It is easy to spend over $100,000 on improvements.
This amount, whether the work was done recently or over the last ten years, means that you should reconsider your insurance policy. Some improvements may increase your policy cost, but others may lower it drastically.
Improvements That Make a Difference
To help you see how certain things can raise or lower your home's value according to your insurance, you have to look at the premium you pay. Most home improvements will lower the cost of your premium, but it is always best to be covered. Home improvements that reduce the risk of claims, for example, can lower your premium.
Improvements That Can Lower Home Insurance Premiums
New Roof
New Security System
Generators
Reducing Fire Hazards (Replacing Old Wiring or Wood Heaters)
Updates to Plumbing
Improvements That Can Increase Home Insurance Premiums
New Pool
Home Additions or Decks
Kitchen Remodels (May Raise or Lower Premiums)
This list is not all-inclusive. Your insurance company can tell you what other updates and renovations may save you money on your home insurance premium.
Why Risk Paying More?
Many people wonder why they should pay more for homeowners insurance if they have already paid to renovate their home. The answer to this is simple. If you upgrade your kitchen with granite countertops, all new appliances, and more, what happens if a tree falls on your roof? You risk losing your improvements because nothing is documented as it should be.
Your insurance company will only cover the cost of what your home was valued at when you purchased insurance. If you have no record of the renovations, you lose out on being able to collect money from your investment.
With other additions, such as a pool, you may need to add insurance coverage to ensure you are not liable for accidents. This would mean the addition of umbrella insurance, but it could save you a lot of money if something unfortunate happens.
In life, there are no guarantees. Vargas & Vargas Insurance can help you decide what type of home improvements require you to make changes to your home insurance policy. No matter how long ago or how soon you plan to remodel, we're here to help.