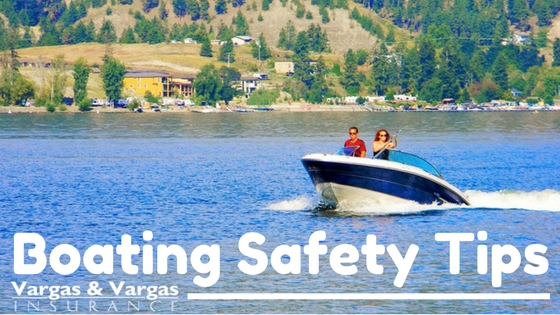 Summer is finally here, and that can only mean one thing – it's the perfect time to take your boat out and enjoy the water. So, grab a friend or family member and hit the deck! But first, make sure that you brush up on your boating safety with these quick 'ABC's of Boating Safety:
A – Avoid Alcohol: It is important that the person operating the boat is not impaired. Leave your alcohol ashore, especially since the effects of alcohol are exaggerated by sun exposure.
B – Be Prepared: You should always do two things to prepare for a boating trip in case of an emergency – make sure that someone on land knows your plans, and communicate your emergency plan to everyone on board.
C – Common Sense is Key: When you're boating, make sure that you listen to your gut instincts. Don't overload the boat with passengers (or gear), cut your trip short if you start to sense that a storm is brewing, and always carry the right safety equipment when you go out on the water.
Make sure that you share these safety tips with your friends and family as you prepare to take a trip out onto the water. And remember, if you want to talk to an insurance professional about the best way to protect your watercraft, call Vargas and Vargas Insurance Agency at 617-298-0655, text 617-409-0329, or email us. We can get you a quick and hassle-free quote for Massachusetts boat insurance so that you can spend less time on the phone and more time out on the water!