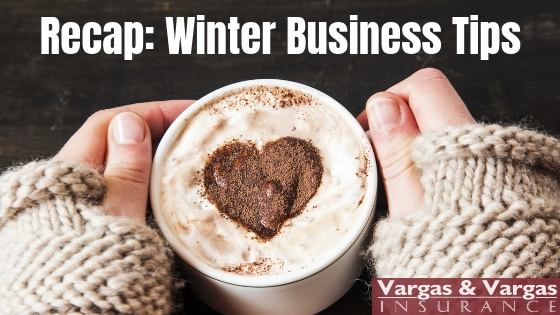 "What good is the warmth of summer, without the cold of winter to give it sweetness. " – John Steinbeck
Is your Massachusetts small business prepared for the upcoming winter months? As colder weather arrives, look at our blog post with tips on how to keep your business running strong this winter and beyond. Here are just a few of the tips that we offered:
Stay on top of snow removal and take precautions to avoid slip and fall accidents in areas where customers and employees walk.
Prepare for flu season by stocking up on hand soap, sanitizer, and disinfectant. Encourage sick employees to stay home.
Be available for your customers when they need holiday gifts. Offer gift wrapping, gift cards, and other incentives.
Introduce your business to new customers by showing off your product at holiday fairs, trade shows, and other local winter events. Look for anything your customers might find interesting.
When the weather outside is frightful, stay home and focus on your business's Social Media presence! Create an account or schedule posts for the accounts that already exist. You could also take the opportunity to get ahead on writing blogs!
And remember, at Vargas and Vargas Insurance Agency we want to help Boston business owners to work more on their business rather than in their business. If you need help with this, or if you need a business insurance quote, call our office at 617-298-0655.