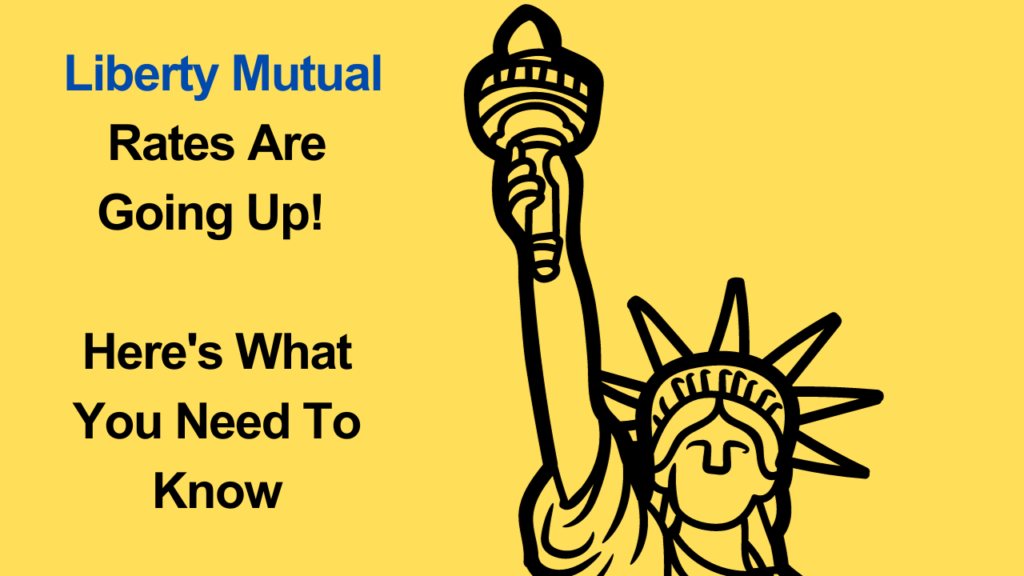 No one wants their insurance premiums to consistently go up, especially when many other expenses are already increasing. Many Liberty Mutual policyholders have recently experienced a rise in their insurance rates that they have no control over. The leading cause for these overall increases in Liberty Mutual's rates can be traced back to the company's Q2 earnings, which were very disappointing.
Enormous Damages Caused by Major Calamities
During the third quarter of this year, Liberty Mutual experienced a significant financial setback, with a net loss of $353 million, as opposed to $155 million for the corresponding period in 2022.
The primary cause of this loss can be attributed to extreme weather occurrences, resulting in catastrophic losses amounting to $2.27 billion for Q2 2023 (Quarter 3 losses data unavailable).
Certainly, substantial losses are not desirable for the company, its leadership, or its investors. In response to these setbacks, the company has implemented an average premium rate increase of 12.8% for customers renewing their personal lines over the past year.
While the disasters may not have directly impacted Vermont, the vast majority of Liberty Mutual's policyholders are experiencing the repercussions, regardless of their location.
And recently, Liberty Mutual announced that they are reducing their workforce by 850 employees in the second wave of job reductions in 2021, Click here to read more.
Rates Are Increasing Faster Than Inflation
According to the Bureau of Labor Statistics' consumer price index, auto insurance rates increased by an average of 17.8%
17.8% is a significant increase, especially for those who already spend thousands on insurance each year. For example, someone paying $1,000 annually for car insurance could now pay $1,178. Those paying $3,000 annually for a combination of car and home insurance will now pay $3,534 due to the average premium increases over the past year. Some policyholders may have seen even higher rate increases. This increase is higher than the nationwide inflation rate and comes at a time when many are facing rising costs in various areas.
Don't Fall for the Bait-and-Switch Pricing
Liberty Mutual Homeowners Insurance is one of the nations leading providers of home insurance. With its famous motto, "Only Pay For What You Need," the company grants its clients ample chances to personalize their coverage by utilizing various add-ons and cost reductions.
Business Insider states that on occasion, Liberty Mutual employs a tactic of luring customers in with one price, only to be surprise with significantly higher renewal premiums. Read the article by clicking here.
What Are Your Options
If you are a Liberty Mutual policyholder, it is advisable to explore alternative options. Seek the assistance of an independent insurance broker who can assist you in comparing rates from multiple companies. Bring your policy documentation to the broker, enabling them to assess your current coverage and request quotes from other insurers. This will enable you to evaluate whether more favorable rates and coverage are available elsewhere.
More Options
An independent insurance broker helps you find insurance that fits your needs. Independent insurance brokers work with may financially local and nationally strong insurance companies, offering a wide range of choices that can save you both time and money. Additionally, they provide personalized assistance, helping you comprehend your coverage, addressing your inquiries, and aiding you in making well-informed decisions. And there are many more benefits of working with an independent insurance broker, like,
Five benefits of working with a local independent insurance broker include:
Personalized Service: Independent brokers take the time to understand your unique insurance needs and provide tailored recommendations to best meet your requirements.
Choice and Comparison: They can offer a wide range of insurance options from various carriers, allowing you to compare policies and select the one that best suits your budget and coverage needs.
Local Expertise: Local brokers have in-depth knowledge of the insurance landscape in your area, which can help you navigate specific regional requirements and nuances.
Advocacy and Claims Assistance: Independent brokers can assist you in the event of a claim, acting as your advocate to ensure a smoother and fair claims process.
Ongoing Support: They provide ongoing support, helping you make adjustments to your policies as your needs change, and keeping you informed about any updates or new insurance options that may be beneficial for you.
So, How Much Can you Save On Your Insurance
Insurefy compared a Liberty Mutual and Hartford automobile insurance policies. Liberty Mutual costs $247 per month, and Hartford costs $92 per month. Read the article by clicking here.
A one family residence in Hyde Park MA was insured by Liberty Mutual. The yearly premium was $2169. The coverage on the dwelling was $510,000 and the personal liability was $500,000. By reviewing the coverage, we were able to save the client $300 annual on their home insurance and $1,000 on their automobile insurance policy, this change resulted in an annual savings of $1300.
A two family residence in Dorchester was insured by Liberty Mutual. The yearly premium was $8879. The coverage on the dwelling was $519,000 and the personal liability was $100,000. By reviewing the coverage for the client, and increasing the personal liability to $500,000 and the building coverage stayed the same. This change resulted in an annual savings of $4179.
In Mattapan Massachusetts, a three-family residence that was insured with Liberty Mutual. The yearly premium was $13,135. The dwelling coverage was $727,600 and personal liability was $300,000. By reviewing the coverage for the client and increasing personal liability to $500,000, this change resulted in an annual savings of $8,035,
Get Help With Reviewing Your Insurance Policies
If you're in Massachusetts and in need of an independent insurance broker, reach out to the dedicated team at Vargas & Vargas Insurance. Our experienced customer service agents are available to assist you in evaluating the coverage and premiums of various personal policies. Rest assured, we prioritize finding you an affordable solution that offers comprehensive protection.