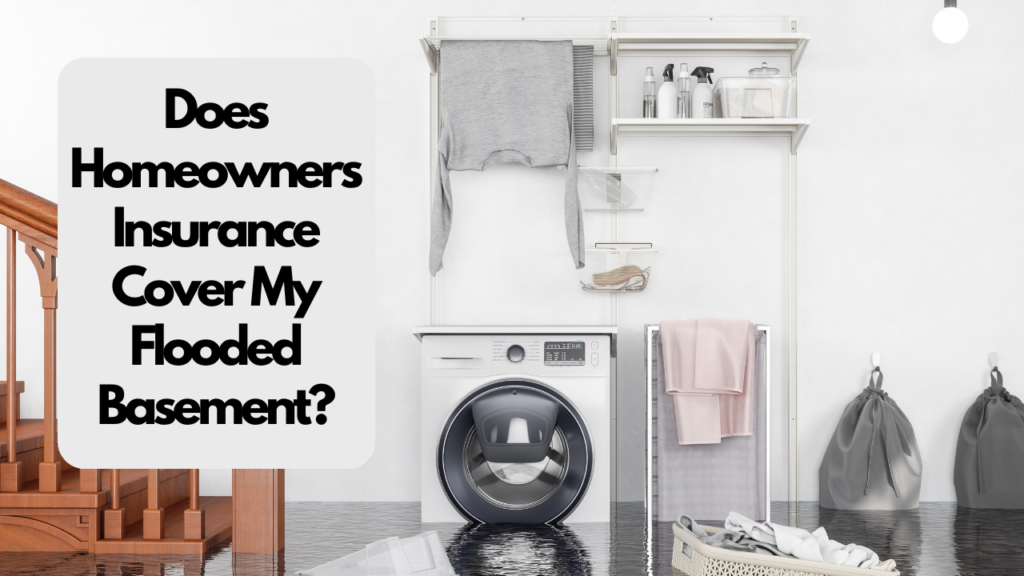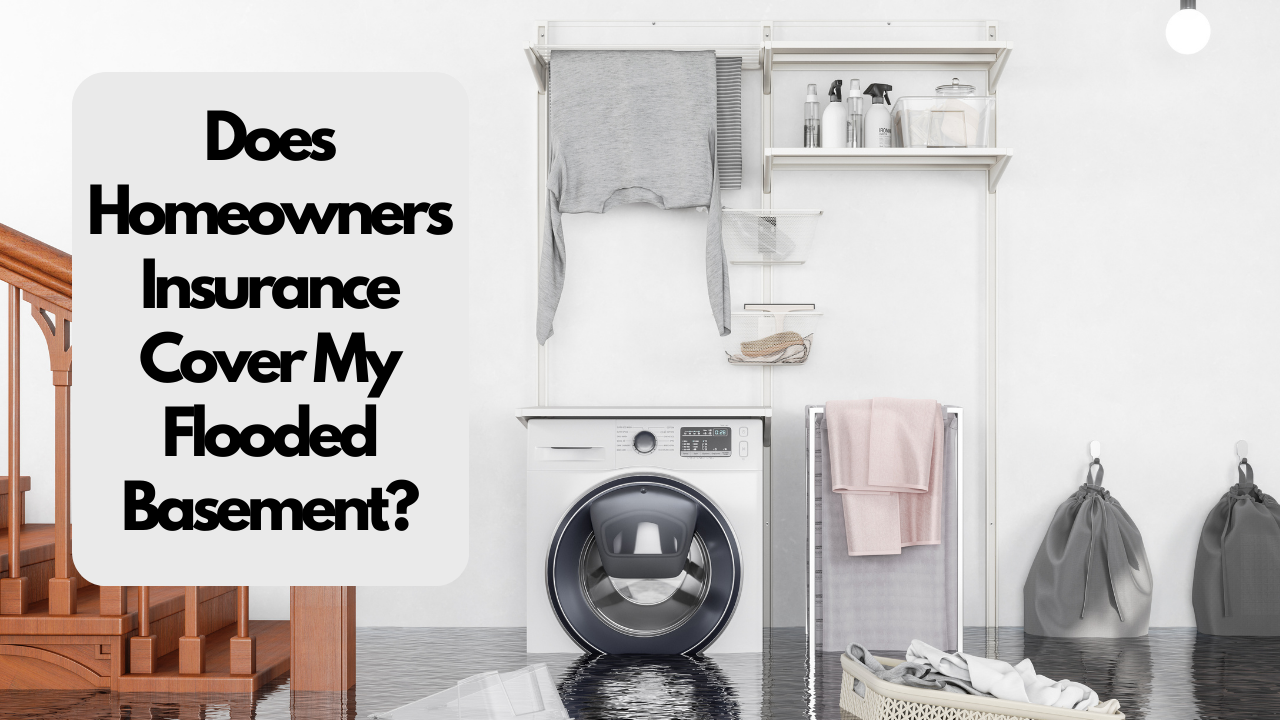 As heavy rains subside, or snow melts many homeowners and renters are left wondering: Will my insurance cover the water damage in my basement? Unfortunately, for most, the answer is 'probably not.' Standard homeowners' insurance typically excludes flood damage, so unless you have a dedicated flood insurance policy, you'll likely have to cover the cost of recent rain-related water damage on your own.
The Insurance Information Institute provides a general guideline: damage from water coming from the top down, like ice dams, is often covered, but when water rises from the bottom up, as in flooding, it's usually not covered. If you have any questions or need help, please don't hesitate to reach out to our office.
Many homeowners in low-risk flood areas may think they don't need flood insurance. However, it's important to know that about one-third of all claims paid by the National Flood Insurance Program (NFIP) come from these areas. Over a 30-year mortgage, there's a 26% chance your home could be damaged by a flood, compared to a 9% chance of fire damage. Repairing flood damage can be costly, and you can estimate these costs with a flooding cost calculator.
To learn more about floods, your risk, and the NFIP, visit Floodsmart.gov. Don't risk being unprepared—talk to your agent about affordable flood insurance options, even if you live in a low or moderate-risk zone.
What Happens When Your House Has Water Damage?
You don't need a big disaster like a hurricane or flood to damage your home with water. Even small issues like poor soil grading, minor pipe leaks, clogged gutters, or a broken sump pump can lead to problems.
Most water damage can be prevented if you catch these issues early.
Water damage can be really bad for your home. It can ruin walls, create mold, and weaken the structure. So, it's best to stop the problems before they start. Here are some steps to help you prevent water damage in your home.
Maintain Your Gutters And Downspouts
Downspouts are designed to direct water from your gutters down the side of your house, which is usually effective. However, if the downspouts discharge water directly next to your house, it can run along your foundation.
This can lead to quick erosion of the soil around your house and water seeping into your home through the foundation, causing significant damage.
To ensure your downspouts are working properly, test them by running water through your gutters. If the water doesn't flow away correctly, you can fix this by adding a 90-degree downspout elbow and an extension to divert the water at least two feet away from your house.
Clean Gutters
Gutters are crucial for directing rainwater away from your house, especially the foundation. To ensure they function properly alongside your downspouts, keeping them clean is a must.
To prevent water from accumulating near your foundation, it's a good idea to clean your gutters at least twice a year. You can either do it yourself using an extension ladder or hire a professional for the job.
During the winter, be vigilant for ice dams and consider adding protective measures along your roof's edges to prevent water from seeping into your attic.
Inspect your drains and pipes
Check your sink drains regularly to prevent leaks and ensure wastewater goes to the sewer system through waste pipes. Leaks can lead to water damage in cabinets or even more serious issues between floors and inside walls.
Under your sinks, inspect for any signs of leaks, and repair or replace P-traps as necessary.
To maintain your drains:
Stick to a regular cleaning routine.
Avoid pouring grease down the drains.
Use strainers in all sink and shower drains.
Clean out the strainers frequently, disposing of debris in the trash, not down the drain.
Verify that your bathtub's overflow drain is functioning properly.
As part of your cleaning routine, check all drain traps for any issues.
Ensure your sump pump is operational
Make sure your sump pump is in good working order. It's usually found in your basement or crawl space and serves as the last defense against indoor flooding or rising groundwater.
When water rises in the sump pit, a float triggers the pump to start removing excess water from your home. Essentially, it gets rid of unwanted water.
Regularly confirm that your sump pump activates as it should and successfully removes water. Ensure it's plugged into a functional electrical outlet.
Check that the circuit breaker linked to the sump pump's GFCI is switched on, as newer arc-fault protection circuit breakers can sometimes malfunction. Replace any faulty breakers as necessary.
Occasionally, a sump pump might accidentally tip over, so verify that it's standing upright and that the float mechanism is functioning. You can pour water into the sump pit to confirm that it pumps water correctly.
Check your roof
Each season, check your roof for loose, missing, damaged, or cracked shingles.
A roof that isn't in good shape can lead to water damage in your home.
Even if there's no significant water damage, roofs can still develop leaks in various ways. Before bad weather hits, use a ladder to access your roof. Walk across it to look for any shingles that might let water seep into your house.
Additionally, be aware of overgrown moss, which can sneak under the shingles. After storms, inspect your roof for any harm caused by fallen tree limbs.
How Much Does A Flood Insurance Policy Cost
Flood insurance prices can be quite different because many factors come into play. Without specific information, it's hard to give you an exact cost.
But we can provide a general estimate based on what we often see:
For homes: Flood insurance for a home usually falls somewhere between $500 and $12,000 per year. It's a big range, but it depends on a bunch of things, like what flood zone that youare in, deductible chosen, prior flood claims, and what type of foundation your home sits on, where your personal items are located and many more factors.
To give you a clearer picture, here are some real examples of flood insurance policies we've provided:
A primary home in Easton, MA, located in flood zone X, with coverage of $250,000 and a deductible of $5,000, costs $676.16.
Another primary home in Northborough MA, also in flood zone X, with $250,000 in coverage and a $1,250 deductible, costs $572.
A second home in Revere, MA, situated in flood zone AE, with coverage of $250,000 and a deductible of $10,000, costs $6,748.
Lastly, a second home in Mashpee, MA, located in flood zone VE, with coverage at $210,000 and a deductible of $10,000, costs $24,110
Your Local Independent Insurance Broker
For over four decades, Vargas & Vargas Insurance has been committed to assisting families and individuals. Our team is ready to answer any inquiries you may have, whether it's about flood insurance, home insurance, condo or renters insurance, auto insurance or business insurance. Don't hesitate to reach out to us today at 617-298-0655.