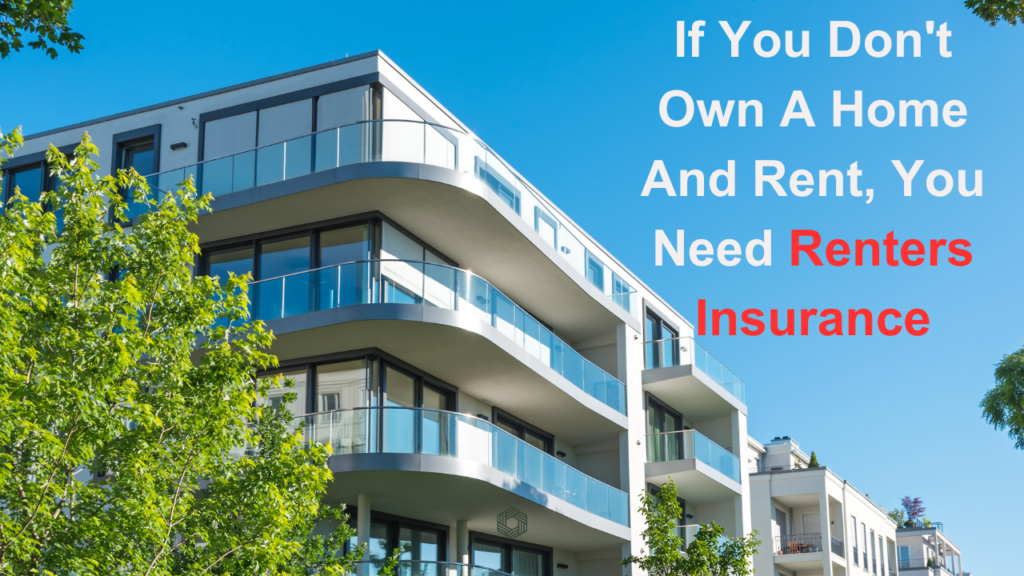 No matter who you are – single person, a family of three, or a retiree – and you do not own a home or condominium, having renters insurance is a must.
We speak with our customers who rent often and find a lot of confusion around insurance. Some don't understand why they need it, and the idea of an additional expense turns some off. However, when we get the opportunity to explain why renters insurance is beneficial, there are five points that we always make sure to cover.
Your Landlord's Insurance Does Not Protect Your Belongings.
Your landlord's insurance policy covers only what the landlord owns. For example, suppose a fire burns your rental property. In that case, the policy will cover rebuilding the structure and common areas and replacing permanent items such as major appliances and lost rental money. However, it will not cover any of your possessions. Anything you own is your own responsibility.
You May Have More To Lose Than You Realize.
Think how much it would cost to replace your phone, laptop, TV, furniture, and clothing. The bill could easily be over $5,000. A Renters policy would cover the cost if those possessions were stolen, damaged, or destroyed. You would pay a deductible (usually a few hundred dollars) and the insurance company would pay the rest.
This type of policy covers fire, flooding, theft, smoke damage, electrical surges, and water damage from a neighbor's bathtub overflowing. We recommend clients photograph and inventory their possessions, then price them online or in a store. People are usually surprised by the monetary value of everything they own.
Renters' Policies Can Protect You From Many Potential Issues.
You threw a party in your apartment. It started small but got bigger as your friends invited their friends. Someone you didn't know slipped on a spill and went to the hospital. This could put you at risk of a lawsuit and your landlord's insurance won't help. A Renters policy would cover legal and settlement costs. You can customize a policy with Animal Liability, Identity Theft Protection, and Extra Personal Property Protection.
Renters Insurance is Very Affordable
The Insurance Information Institute states that the national average cost of Renters insurance is $180 per year. That's pennies per day for the security it provides.
Getting a Renters policy from the same company through your local independent insurance broker that insures your car may help you save money on Auto insurance. Many insurers offer discounts for customers with multiple policies. This discount could cover the cost of the Renters' policy.
Your Local Independent Insurance Broker
Vargas & Vargas Insurance is your local independent insurance Independent Agent, we work with you to customize a policy to suit your very specific needs. We understand that everyone's needs are different, and that's why we take the time to carefully review your situation and develop a policy that fits your needs perfectly. We'll also make sure you're getting all the discounts you're eligible to receive so that you can save on your premiums.
With over 40 years of experience in the insurance industry, you can rest assured that you're in good hands with Vargas & Vargas Insurance. We'd be more than happy to answer any questions you may have and provide you with the best coverage possible. So don't hesitate to call us today at 617-298-0655 and let us help you find the perfect policy for you.