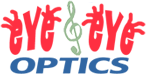 "I and I" is a popular expression – have you ever heard of it? Besides being a Bob Dylan song, it is also a saying in Rastafari meaning that 'we are all one people.' This is where Bobin Nicholson started in 2010 when he retrofitted the shop that used to be Peters Optical, just around the corner from the Vargas and Vargas office in Dorchester. He made a play on words of the phrase that was so popular in his native Jamaica, and named his new business "Eye & Eye Optics."
While Bobin has been building and growing Eye & Eye Optics for four years, he has also been a acting as a lynchpin in the Dorchester community. He has been serving the Boston area as an optician for over 25 years, and has been an active member of our community. Eye and Eye Optics is even a sponsor of the 2014 Boston's Best Neighbor contest, run by the folks here at Vargas and Vargas Insurance!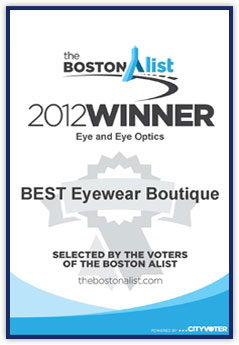 Bobin is very proud of his accomplishments at Eye & Eye Optics, which include winning the Best Eyewear Boutique award from Boston's A-List in 2014. But don't even begin to think that Eye & Eye is just a shopping destination – they offer a wide variety of optical services, including selling eyewear, customized no-rim lenses, and contact lenses. They have a huge selection of eyewear brands, including RayBan, Calvin Klein, Versace, Guess, Prada, Lacoste, and more.
They also employ an opthamologist on site, so you can have your eye examinations done right there in the shop on Dorchester Avenue. They also offer eyewear repairs, warranties, and dispensation of prescriptions. Their personalized customer service will no doubt leave you satisfied with your experience.
If you would like to check out all of the great offerings at Eye & Eye Optics, you can visit them at 2271 Dorchester Ave in Dorchester. They are open from 9 am until 5:30 pm Monday through Thursday, 10 am until 6 pm on Friday, and 10 am until 4 pm on Saturday. You can also call the shop at (617) 296-0066, and make sure to stop by and "Like" their Facebook Page for updates about the business.
So, if you're looking for a new pair of glasses or sunglasses or need a new opthamologist, we would recommend stopping by and visiting Eye & Eye Optics. Their commitment to customer service and top of the line products makes them a cut above the rest, and their dedication to the community is an inspiration to us all.
Update: Eye and Eye Optics is hosting an event that you don't want to miss! On Saturday, June 6th from 1 pm until 5 pm, you can preview the newest eyeglass styles in Britain from William Morris London. A company representative will be there to answer questions, and they will offer 20% off lens and frame purchases. Refreshments will be served. RSVP to (617) 296-0066.