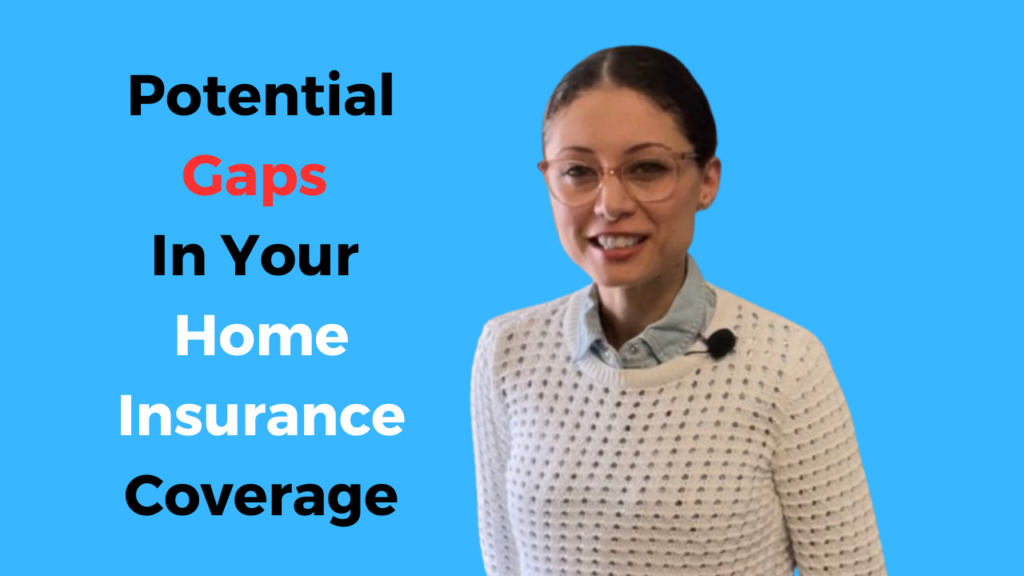 Making a house feel like a home is made up of many things, from our belongings, pets, and family. Therefore, having the right insurance coverage to protect you from any unforeseen events is essential. As each home is unique, your insurance should be tailored to your needs and requirements. Otherwise, you may find that your claim for damages isn't covered and have to pay for it yourself.
Vargas & Vargas Insurance can help you in making sure your home is fully insured. Don't put off checking if your coverage is sufficient until it's too late! Homeowners are sometimes shocked to discover some areas of their insurance policies are not covered. Although dealing with insurance can be tricky, we can help make it easier by providing some helpful advice about what may be overlooked or insufficiently covered in your policy.
A Comprehensive Coverage Level
When it comes to ensuring your home is secure, the insurance policies you choose should be comprehensive and detailed. Many insurance holders purchase coverage at various levels, with one being more extensive than the other. Generally, we suggest getting the highest tier available as it usually provides sufficient protection for what we need. Some agents start with a lower tier and gradually increase their coverage; however, this is not recommended when it comes to home insurance as there can be areas left unprotected or overlooked.
When protecting the things we value most, it's not advisable to skimp on specific areas as you will discover that you get what you pay for. You need to ensure, first and foremost, that you have the right protection at an affordable cost, even if it is not the lowest price available.
Sufficient Insurance Coverage Levels
Your home insurance policy consists of six different coverages, each with its own coverage limit – the maximum sum your insurer will pay out should you file a claim. Some insurers may provide lower limits to reduce the cost of the quote they offer, however this could be inadequate for certain types of claims. In what follows, we will outline each coverage and suggest suitable limits for each.
Dwelling
Dwelling coverage safeguards the physical structure of your dwelling from destruction caused by a range of causes. With regards to dwelling, you are not permitted to decide on the coverage amounts. Instead, it is determined automatically depending on the cost of replacing your home.
Other structures
Home insurance policies also cover damage to structures not attached to the main house, such as fences, garages, pools, driveways and sheds.
Generally, the amount of coverage is set at 10 or 20 percent of the amount for the dwelling coverage; however if you have expensive other structures that are worth more than these limits allow for, you can purchase additional coverage.
Personal property
This coverage applies to any possessions you have in your house and garden. If they are destroyed or taken, the insurance will pay to repair them or get new ones.
The amount of coverage is usually equivalent to 50-70% of the dwelling protection provided by the insurance company, and this limit is pre-set.
Loss of use
If you need to leave your home due to a disaster or emergency, loss of use coverage will pay for temporary housing. Generally, the maximum amount covered is 20-40% of the dwelling coverage.
Medical payments to others
This policy provides financial protection for medical costs incurred by someone hurt while on your premises. This includes damage from falls, cuts, dog bites and other injuries.
Generally speaking, the minimum coverage limit for this part of the policy is $5,000.
Personal liability
When a person is hurt on your property and you are sued for it, this section of the policy can help pay for medical bills, legal costs or settlements.
It is essential to choose a coverage limit that is high enough – usually between $100,000 and $1 million – as lawsuits today can be expensive. In some cases, they may even exceed that amount, which is why we advise people to get umbrella insurance too.
Additional insurance options
This optional coverage can be a useful addition to your policy; it is not included in the main categories listed above. Personal injury coverage safeguards you from potential libel, slander, or defamation lawsuits.
Sewer and Water Backup Endorsement
This coverage, which is an additional expense, covers any overflow due to backup in the plumbing system, such as pipe backups, drain blockages, sewer line clogs or sump pump overflows. This is distinct from the standard overflow protection, which guards against backups in toilets, sinks and drains.
Service line coverage
This coverage, available for an additional fee, covers any repairs that need to be made to pipes or wires coming into your premises. These may include electrical lines, water pipes, or septic lines. The typical limit for this type of coverage is usually between $10,000 for services and $50,000 – 100,000 for equipment repair.
Equipment breakdown coverage
This coverage compensates for any damage to your home appliances (air conditioning, furnaces, etc.) caused by power surges, electrical shorts, mechanical failures, motor burnout or operator mistakes.
Scheduled Items
Scheduling items is a great way to guarantee your valuables are protected. By paying a few extra dollars, jewelry, art and other precious objects will be insured if they are damaged or stolen.
One of the benefits of this policy is that if you make a claim there is no deductible and mysterious disappearance (losing an engagement ring down the drain) would be covered too. T
o avoid having to pay out-of-pocket for losses, we recommend speaking with your insurance agent to ensure these important coverages are included in your policy.
New Additions and Alterations Yo Your Home
Making improvements to your home can be enjoyable, but it is important to evaluate your insurance policies to guarantee that any new changes are adequately insured.
Adding value to your property through renovations or new additions requires special attention when reviewing your home insurance policy. Not only does a stunning kitchen renovation affect the look of the house, but also any expansion of the square footage should be noted as well. If you are increasing the size of your house, then you need to modify the limits for dwelling coverage. Likewise, if you are making significant changes in outdoor areas such as a swimming pool or patio area, then other structures limits need to be adjusted accordingly.
Examining any considerable alterations to your home can be a beneficial technique to review and adjust your existing insurance policies, or search for another provider if you don't feel satisfied with the amount of service from your present insurance company.
Working Remotely Or Running A Business From Your Home
It is easy to think that working from home would be included in a typical home insurance policy, given the increase of people who do this. However, this is not necessarily true. If you are just doing paperwork at home in your pajamas, there is no need for extra coverage. However, if you are starting a business from your house such as selling jewelry or running a photography studio, it may be necessary to take another look at your policy since some risks associated with those kinds of businesses may not be covered by the standard plan.
When talking to your insurance agent about any business activities conducted in your home, they will confirm if it is a "permitted incidental occupancy". This would qualify you for restricted liability and property coverages. In the event that your business venture isn't covered by this exception, you will need to get a complete commercial insurance policy to ensure proper protection.
Starting a home business can be an economical way of entering many industries from the comfort of your own home, but it is essential to take all the necessary precautions to ensure that the business succeeds.
Local Independent Insurance Broker
It can be difficult to know how to best insure our homes, but these tips should help point you in the right direction for obtaining the most suitable coverage. If you still have queries regarding your policy or would like further information, Vargas & Vargas Insurance will be happy to answer your questions; contact us at 617-298-0655.