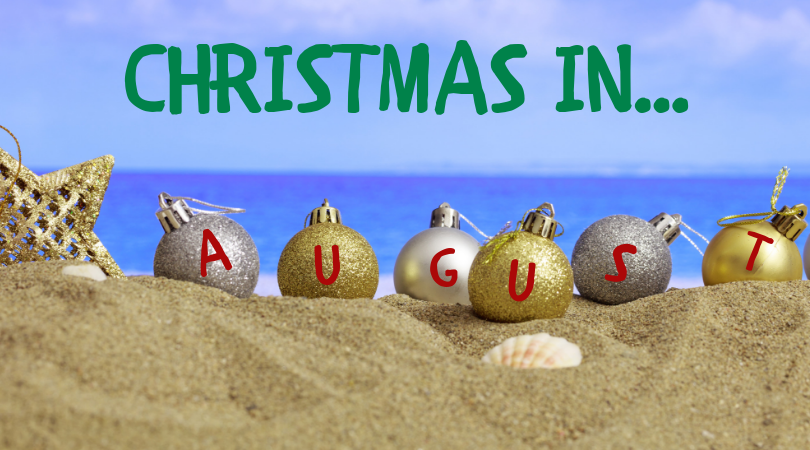 I hope you're enjoying an amazing Summer! The weather has been mostly wonderful: perfect for picnics, beach days, barbecues on the back deck with family and friends.
Let's talk about Christmas. Wait, Christmas?
but, But BUT, it's August!
Yes, but who doesn't love Jingle Bells, chestnuts roasting on an open fire, wrapping paper, lights, ornaments and trees!
Talking about Christmas reminds us that we often take time at the end of the year to reflect on the year coming to an end, and to prepare for the New Year.
Why wait until the end of the year? Let's feel the way we do during the holiday season now, in August!
Why not take a few minutes in the next few weeks, maybe 20 minutes here, another 30 minutes there, 10 minutes and so on…and review and plan for our better financial health. Let's think about insurance and the effect that your monthly insurance premiums have on your monthly budget.
Budgeting is certainly something we think about before and during the holiday season, right?
Take 10 minutes to consider your monthly budget, the time to assess your monthly insurance costs, is all it takes to know your numbers. 
Take 20 minutes gathering your insurance policies, whether on paper or in electronic format is what you need to prepare for the phone call, the phone call you won't have to make later in the year…you know, around Christmas time!
Set aside 30 minutes to call your Independent Insurance Agent, review those policies you gathered in front of you, and discuss your monthly premiums as they exist, and how you can both lower those premiums and improve the quality of your insurance coverage.
Give yourself a Christmas present in August! 
Make your budget healthier, improve your quality of insurance coverage and, best of all, eliminate one item from your end of the year "To-Do" list so you can better enjoy your holidays.
And who knows, you may save enough money to get that treasured gift you've been thinking about for your loved one.
Our gift to you is the no-obligation FREE insurance quote to help you determine that you, your family and your business are protected!
You can reach us by calling 617-298-0655 or text us at 617-409-0329 for a free, no-obligation annual review. Click here to Visit our Contact Us page.