When there's a chill in the air, is there anyone who doesn't enjoy a blazing and crackling fire to warm their home? Whether it's a fireplace, wood stove, or pellet stove, there's something cozy and inviting about a fire.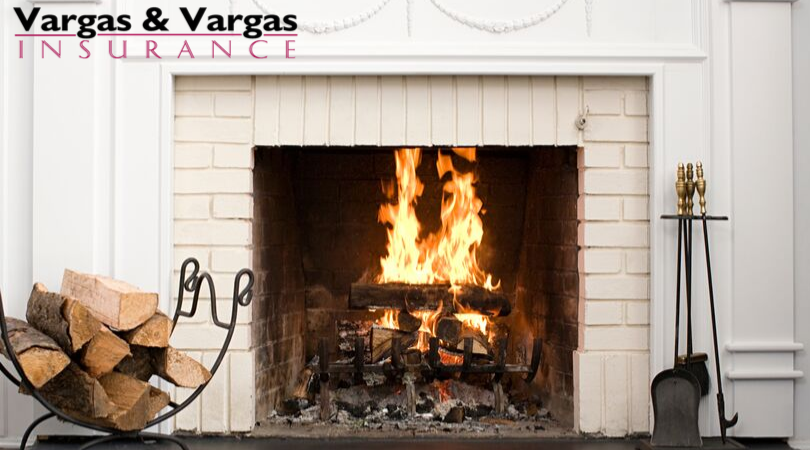 However, to ensure a safe experience it's important to have your chimney inspected and cleaned on an annual basis or after burning a cord of wood, whichever comes first.
Fires leave a gummy residue, called creosote, which can stick to the lining of your chimney. Creosote is a byproduct of burning wood, pellets, or coal and is created by soot, smoke, gases and other particles.
When you burn wood to produce heat, gasses are produced that do not efficiently burn away. These gases now condense into liquid form. The liquid sticks to the inside of your chimney walls and/or liner. Over time it dries in the form of creosote.
Insidiously, it continues to build up, layering on like a stalagmite, on the surface of your chimney liner or your flue tile every single time you and your family enjoy a fire.
This is a highly flammable substance that can quickly erupt into a blazing chimney fire if subjected to a high enough temperature. That is why it must be removed periodically.
Hiring a chimney sweep is the traditional way to clean the inner surface and restore safety to the home. Chimney sweeps are trained to determine whether chimneys are structurally sound and whether they need to be cleaned. They will make sure the chimney is up to code, especially important in older houses, and make sure there are any birds or animals in the chimney, or anything that would block the flow of smoke. They also check that there's no water coming into your home.
How Do I Prevent Creosote Build-up?
There are steps you can take at home to reduce creosote buildup and the risk of a chimney fire. Foremost is picking dry wood to burn. Dry wood will appear gray on the surface and have cracks on the end.
Don't throw pizza boxes or other trash in the fireplace because it causes a thicker smoke, which lowers the temperature in the chimney. While many people use a newspaper to start a fire, it is recommended that a fire log or fire starter should be used instead. This reduces the risk of sparks flying out of the fireplace. Use a screen and stay in the room while the fire is burning.
Don't forget to check your existing smoke detectors, carbon monoxide detectors and fire extinguishers to ensure all are in working order. If your home does not have the prevention devices, please install immediately.
Chimney maintenance is a priority for your property since harmful gases can build up inside the flue. Lethal carbon monoxide also builds up inside the flue, and if there's damage to the inside of your chimney, this can seep in to your home. Have you chimney checked by a qualified tradesman regularly to ensure your family's safety.
For information on ensuring your home is covered in case of a chimney fire, contact Vargas & Vargas at 877.550.0025