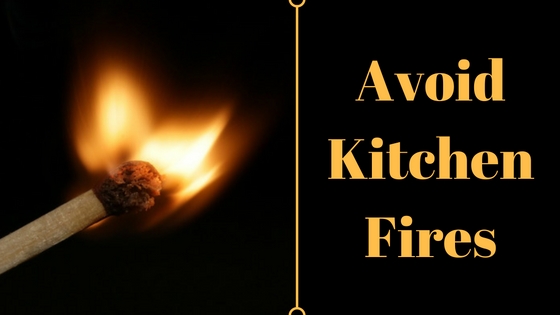 Did you know that the peak season for kitchen fires is during the fall and winter? It's not surprising, especially when you consider that this is the time of year that families get together over a holiday meal. When you and your relatives gather during the holidays this year, make sure that you follow these kitchen tips so that everyone stays happy and healthy:
Wear the right clothing. Loose clothing (especially long, open sleeves) can be a fire hazard while cooking. Roll up sleeves when in the kitchen, and tie long hair back so that it doesn't get in the way.
If you're going to fry a turkey for one of your holiday meals, be very cautious, and make sure to read the instructions that came with your fryer thoroughly before you even begin to prepare your bird.
Make sure you always have the right tools on hand in case of a fire. For oven fires, turn off the oven's heat and keep the door closed until the fire is out and cooled. Pots and pans are the same – carefully put a lid on the pan, then turn off the heat (if you can do so safely). And remember never to douse a grease fire with water!
Here's one last tip to help you feel at ease when you're hosting a crowd: Make sure that your home insurance is up to date! If it's been a while since you last talked to your local insurance agent, touch base for a few minutes to make sure that you're fully covered for any potential bumps in the road during the upcoming year. Updating your home insurance policy is a quick and easy process, but it could save you a lot of headaches in the future.