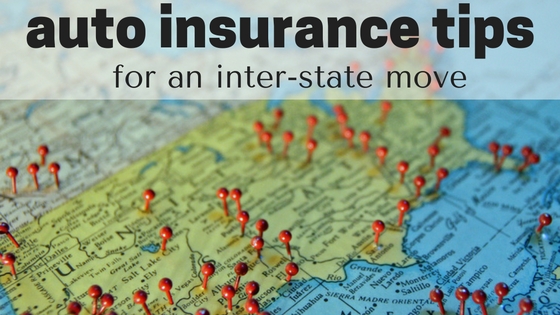 Some people can go their whole lives without ever moving from one state to another. If you aren't one of those people, though, you will need to figure out the intricacies of an inter-state move. Whether you are moving to or from our great state of Massachusetts, here are three things for you to consider when it comes to your auto insurance policy:
Minimum Coverage
If you're moving to Massachusetts, you need to make sure that your auto insurance meets the state required minimums (which are outlined here). If you are moving out of Massachusetts, you should realize that the minimum amount of coverage that you are required to purchase may increase or decrease, depending on your destination.
Personal Injury Protection
In Massachusetts, drivers are required to carry PIP – Personal Injury Protection – as a part of their auto insurance. PIP covers medical expenses and lost wages if you are involved in an accident. Ask your new insurance agent how much PIP they recommend, especially if you are moving out of state.
No-Fault State
Did you know that Massachusetts is a "No Fault" state? There are only about a dozen states that are "No Fault" – this means that drivers and passengers recover damages from their own insurance provider, regardless of who was at fault. If you are moving, read up on how this coverage will change your claims.
And remember – you must maintain auto insurance at all times, so never cancel your old policy before you have set up something new. If you have any questions about switching your automobile insurance, home insurance or business insurance over for your big move, don't hesitate to call Vargas & Vargas Insurance 617-298-0655!